JOURNEYS OF EMPIRE @ SOAS UNIVERSITY – WORKSHOP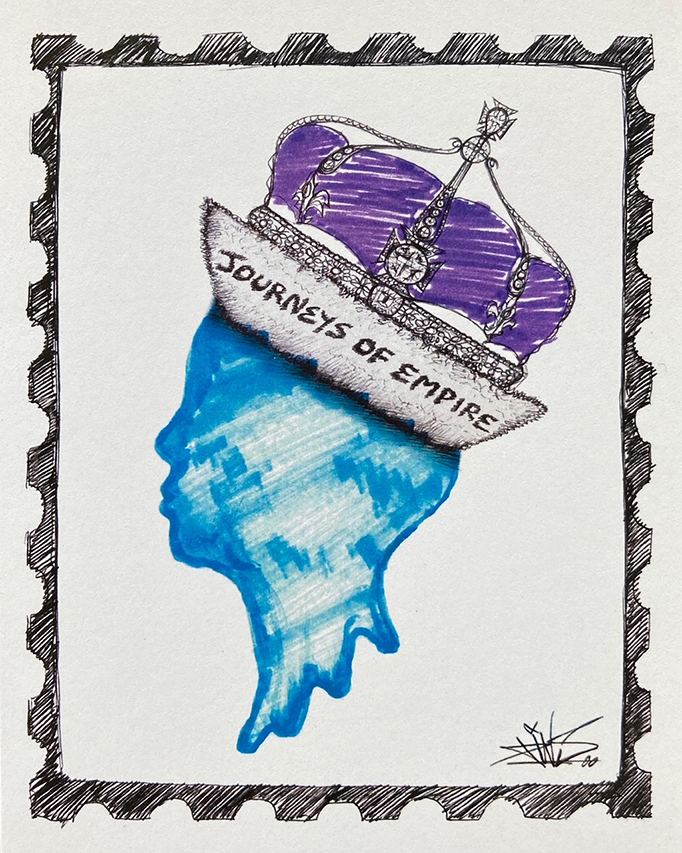 I'll be running a visual arts workshop at SOAS University of London part of their 2 day festival to celebrate South Asian Heritage Month.
Join me to co-create a live artwork in response to the 'Journeys Of Empire' theme. Through this collaborative effort, we hope to learn & share more about the past, & explore how it has shaped our present.
Date: Saturday 16th July
Time: 12pm-2pm
Location: SOAS Brunei Gallery
Cost: FREE
Book: HERE
*I'll have some limited edition / signed postcard prints available for sale too – cash only💰
Hope to sea ya 🌊
P