GO GADGETEES! WORKSHOP – SUMMER READING CHALLENGE 2022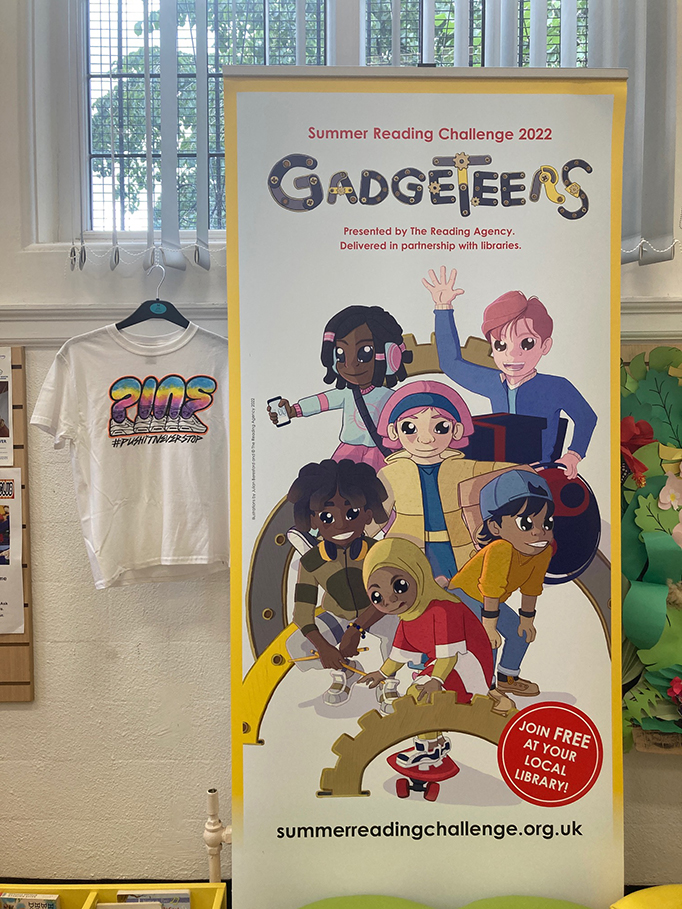 Back in 2006-ish, I had just started out my clothing customisation hustle & had the opportunity to deliver custom workshops in various schools across East London. I remember that feeling of finding something I not only enjoyed doing myself, but loved to share / teach the vibes too.
Fast fwd to today & im back in East, linking up with Newham Libraries to deliver a series of t-shirt workshops across 10 libraries for their Summer Reading Challenge 2022, inspired by this year's theme 'Gadgeteers'.
All workshops are free but limited spaces / 7yrs plus – some sold out, but feel free to try other locations available online here:
https://www.eventbrite.co.uk/o/newham-libraries-32262720157
P