STORMZY 'COMING HOME' – PINSTALLATION @ MUSEUM OF CROYDON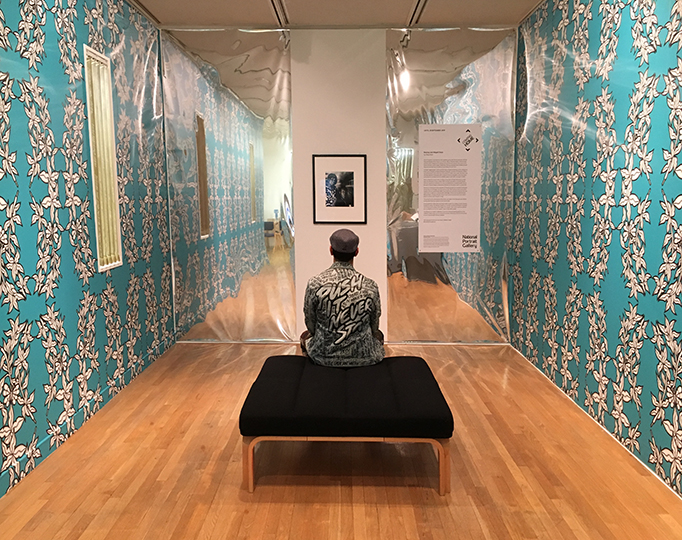 Happy to announce my latest PINStallation is at Museum Of Croydon 'housing' the portrait of Stormzy and his mum Abigail Owuo, photographed by Olivia Rose (part of the National Portrait Gallery permanent collection) and currently on loan at the museum until 28th September 2019.
COMING HOME is a major project which will see the National Portrait Gallery lend portraits of iconic individuals to places across the UK with which they are most closely associated. Fifty portraits from the National Portrait Gallery Collection will travel to towns and cities across the country from 2019 onwards, which has been made possible by the Department for Digital, Culture, Media and Sport, and generous contributions from The Thompson Family Charitable Trust and funds raised at the Gallery's Portrait Gala in 2017.
Now I'm a grime head & Stormzy appreciator, so when the Musuem got in touch with me to be involved, it was a no brainer tbh – I fully support and respect those who pursue their dreams and visions by any means, and Stormzy for me, represents Progress in many ways through his music and cultural influence across the board – gotta respect the drive and determination it takes to come from humble beginnings to the level he's achieved, utilizing his passion, surroundings, community and faith within – his relationship with Mumzy too, love that, can totally relate being super close with mine too – big up Mumzies!
Anyway, hope you manage to make it down, catch a selfie or three in the space, tag #PortraitsComingHome etc etc, check out my 1st ever designed wallpaper inspired by the portrait – but more importantly, hope you learn abit more about someone who came from the endz and managed to succeed under his own terms, as I hope you do too.
Museum of Croydon, Croydon Clocktower, Katharine Street, Croydon CR9 1ET
Opening Times > Tues-Sat / 10.30-5pm
P
PS. Don't forget to grab a brick off the outside HOME wall, design it your way and then place back on the wall – Thanks Home-y!