CROYDON SHARED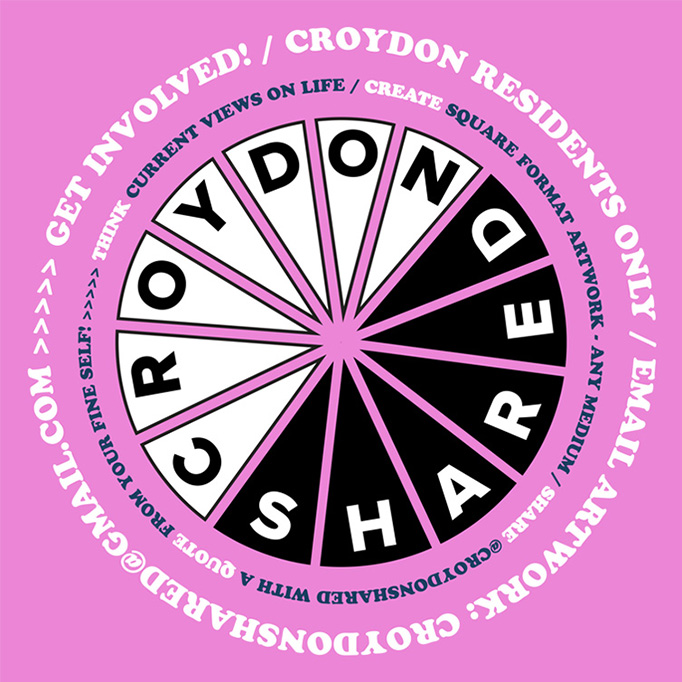 WHAT IS CROYDON SHARED?
An online archive of work from Croydon residents to capture life in Croydon post 23rd March 2020. Lockdown has impacted our lives and we want to collect these experiences and document them on our Instagram. Be it a photo, drawing, painting or poem, we are calling for you to submit your work to share with us here on Croydon Shared.
This initiative is set up by Croydon born and bred artist PiNS & Croydon resident and designer Samantha Warren. Both have worked on numerous art-based projects in Croydon over the years and have a strong interest in local community building through their work.
"Our intention was to open a community gallery during lockdown to give locals somewhere to visit and contribute their creative works, discuss feelings, create dialogue & connect with others. We have decided to take the exhibition online with an on-going call out for work submissions with a view to physically exhibiting the work when things are safer and easier to organise."
THE BRIEF:
We want you to submit work you've produced since 23rd March 2020 which captures life in Croydon. We are open to all mediums, we only ask that work fits into a square format and that there is no explicit or hateful content. Simply DM us with your submission or tag @croydonshared / #croydonshared in one of your posts.
No Instagram? Email us your artwork: croydonshared@gmail.com
PiNS & Samantha 🙂