Happy Vaisakhi 2018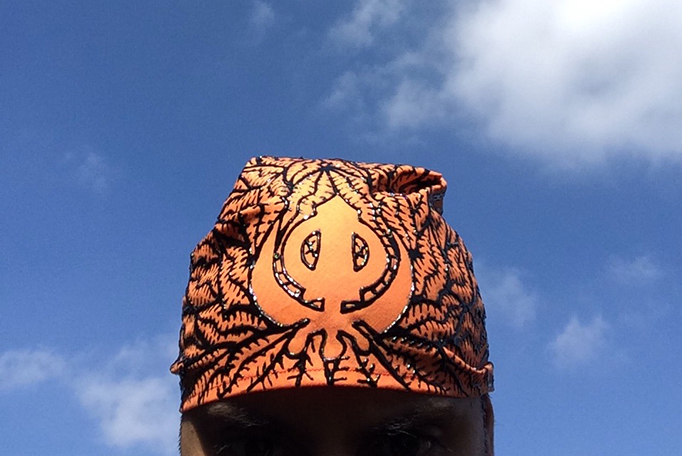 Never been over religious, more a spiritual inclination over the years, especially the older you get, you question things more, plus growing up and being born a Sikh, I guess I kinda just went with the flow of attending Gurdwaras (Sikh Temples) with mum & dad without much interest in the deeper teachings of the faith, until I understood more on the philosophy side, the Sikh way of life…
Vaisakhi is the Sikh New Year festival which commemorates 1699, the year Sikhism (The Khalsa) was born as a collective faith through Guru Gobind Singh. It is normally celebrated on the 13th and 14th April across the world. At this gathering back in 1699, the Guru called upon Sikhs to uphold their faith and preserve the Sikh religion by any means. The three main duties a Sikh must carry out are: 1) Nam japna > Keeping God in mind at all times – 2) Kirt Karna > Earning an honest living – 3) Vand Chhakna > Giving to charity and caring for others.
Back in the days, I remember being told by mum 'get ready, we're going Gurdwara' cos this programme, that programmes on etc etc, which can be abit long if you really didn't want to go, but then maybe some hot Punjabi gals would be there *That was the motive back then, literally.
It's a personal thing, but I feel when you reach a certain level of awareness, of not only your character and surroundings, but more your life's purpose, things become more centralised, a feeling which I've become even more aware of during this year. It was only through visiting my local Sikh Gurdwaras in Tooting & Southfields with my mum almost each and every Saturday at the turn of this year, that I realised you didn't have to be overtly religious to go regularly, acting as simply a place to unwind, chill, connect with others and have some free food *Gurdwaras are open to all, regardless of background, with a free food kitchen run by volunteers – just make sure you cover your head with headscarfs provided and remove your shoes when entering the prayer hall*
One thing which bugged me upon my visits to the temples, was the amount of kids on their phones / running around / making noise (they're kids, I know, but in a place of prayer…) so thought i'd bring along some art materials the following week to keep them busy and creatively engaged…so I did, and turned out to be a super calming, meditative thing, like all the kids in full colouring-in mode in the Langar Hall (Food kitchen) whilst listening to the Kirtan (Hymns) & prayers from the speakers, a great atmosphere, but more importantly, they were off their phones > #TechAbreakMate
Consequently, I now run #ArtSewa > Art (Expression) through Sewa (Selfless Service) > each Saturday between 6pm-8pm at both of the Gurdwaras, with a plan to extend to more Gurdwaras soon enough. I would simply urge any other Sikh / non-Sikh artists to provide free artistic activity in their local Gurdwaras / Community Centres too, not only to get the kids more engaged, but to connect communities more through the power of art, it totally works.
Had the opportunity to visit the Nagar Kirtan in Southall, which is basically processional singing of holy hymns whilst marching through the streets to celebrate Vaisakhi…never been before, maybe actually, when I was super young, the rain flopped the vibe a tad, but spirits were high and food sewa was flowing > Pakoras / Samosas / Chilli Chips / Fried bread etc *Blessed
Shout out Harkaran, a fellow Sikh & exceptional photographer, on the Southall trip *RIP his Grandad who past away recently too
P