50 YEARS OF THE LEVIS TRUCKER JACKET > PINSIFIED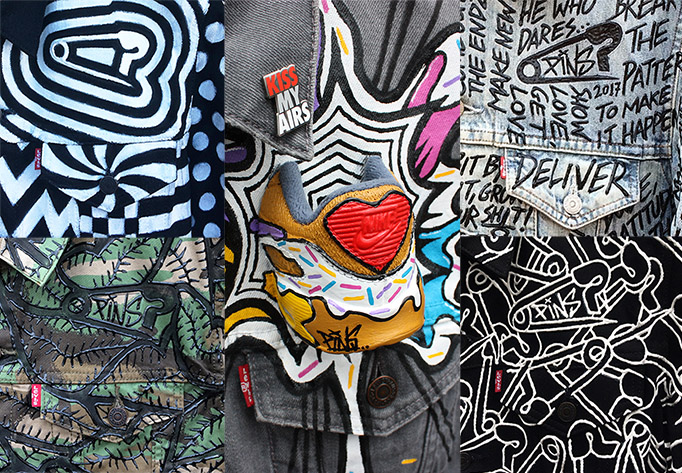 So I practically Live In Levis, and have done since I was a wee nipper, so decided to celebrate Levis 50th Anniversary of its classic trucker jacket by PINSifying a couple…
PINPOWERED
Acrylic and latex on denim, 2017
Realising your power through your creativity is a beautiful thing. It's only since I actively explored my love for wordplay and philosophy that I realized I have things to say, things which need to be set free and shared in a cool, digestible way. The words and phrases I live by simply poured out onto the jacket, like a trail of subconscious but fully conscious thoughts, in the moment, empowering myself in the process.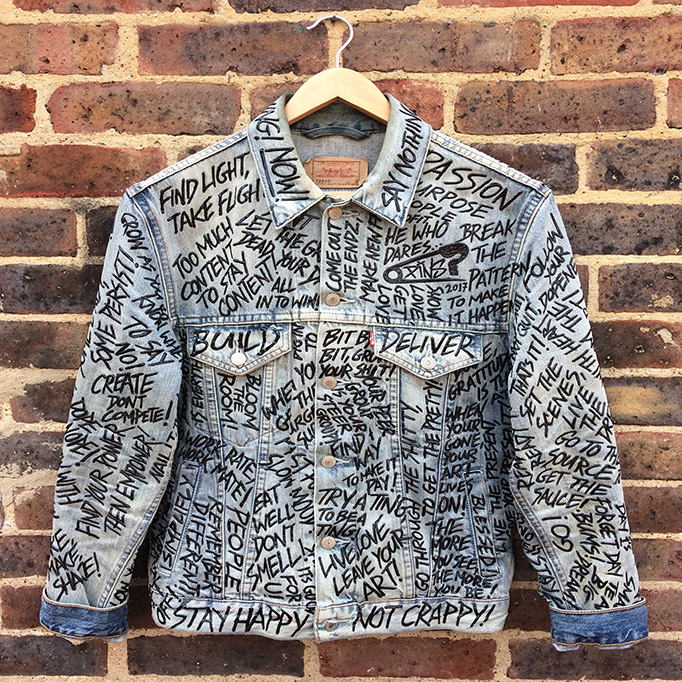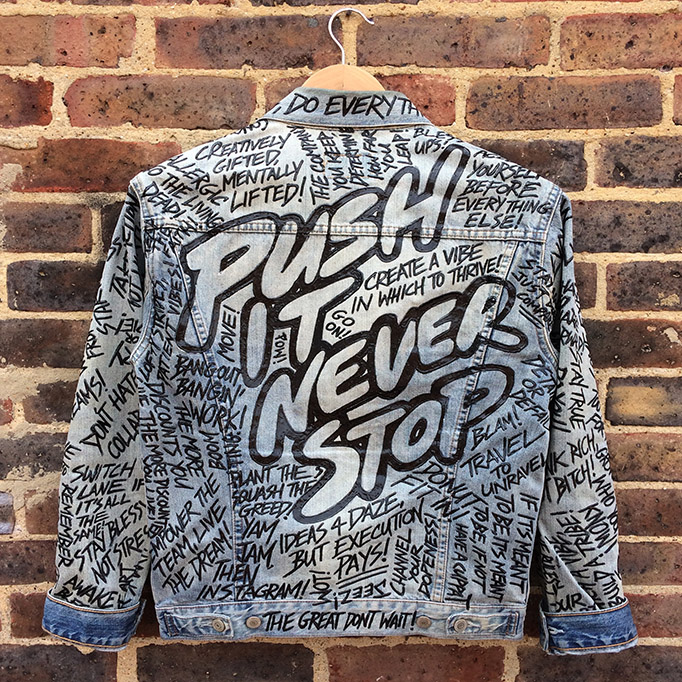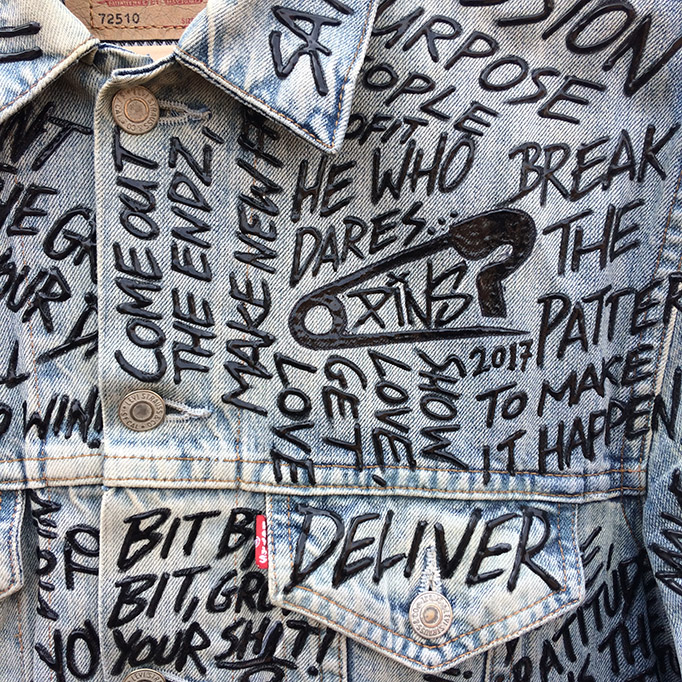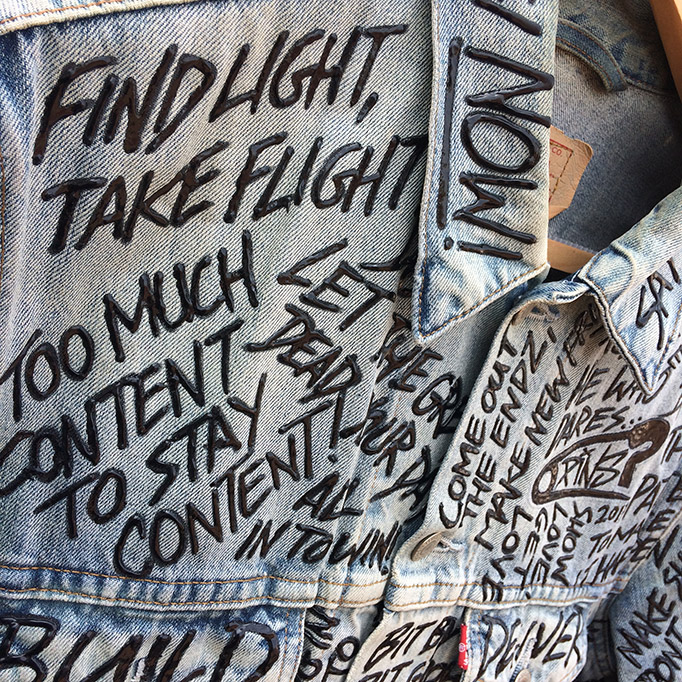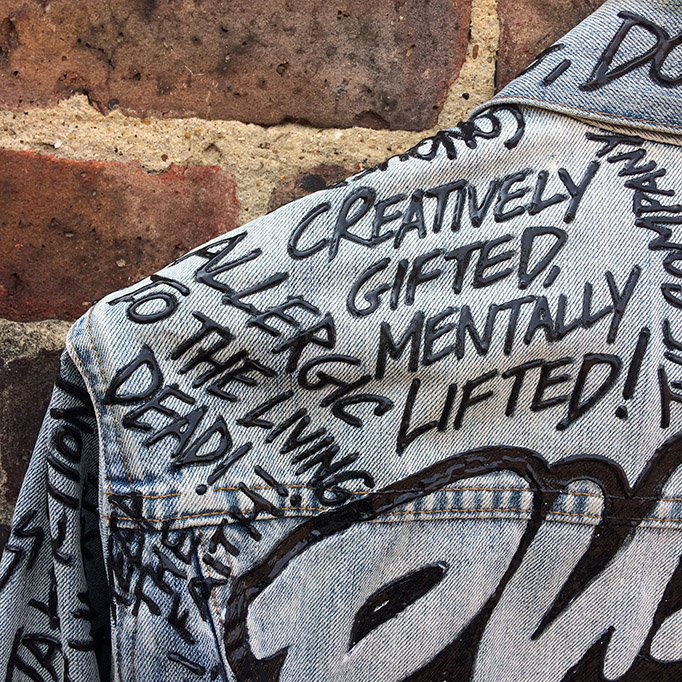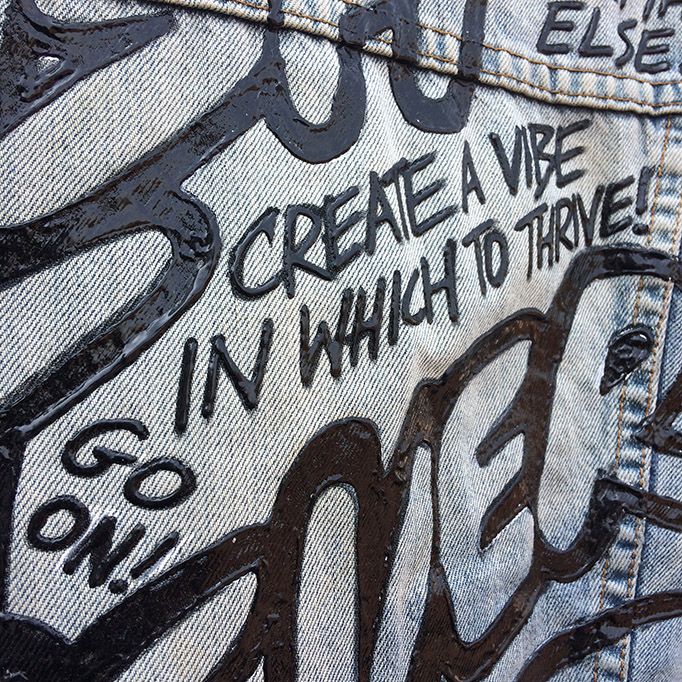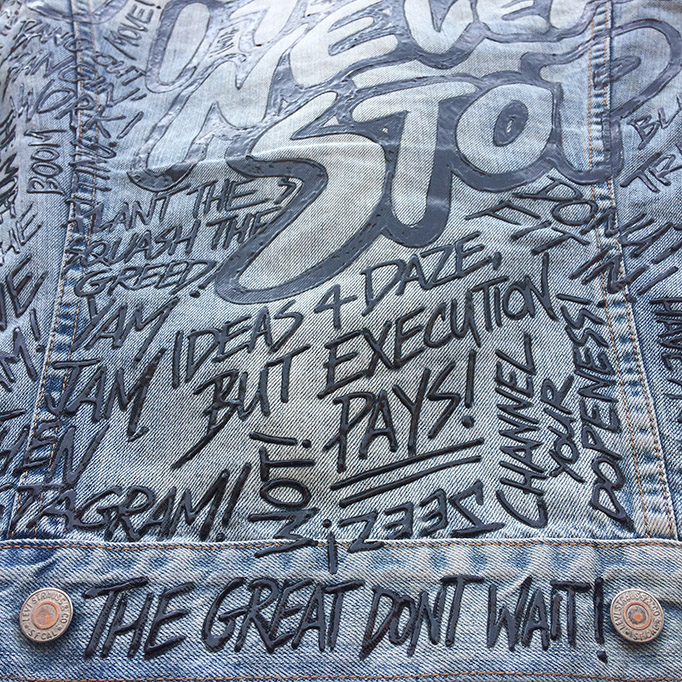 BREAK THE PATTERN
Acrylic on denim, 2017
The Patterns In Life…The same kinda people getting them jobs, the same kinda people in positions of power, the same dead philosophies certain institutions abide by, the same unimaginative ideas people try run with, the same dead energies people put out, the same people who are afraid of 'different' and don't wanna take a 'risk', the same people who never really connect with others outside their normal circle of 'friends' due to sheer ignorance, the same people who get super uncomfortable when they hear the word 'Diversity', the same ol', same ol'…well, things are gonna change, but only if you really, really want them to…*Break The Pattern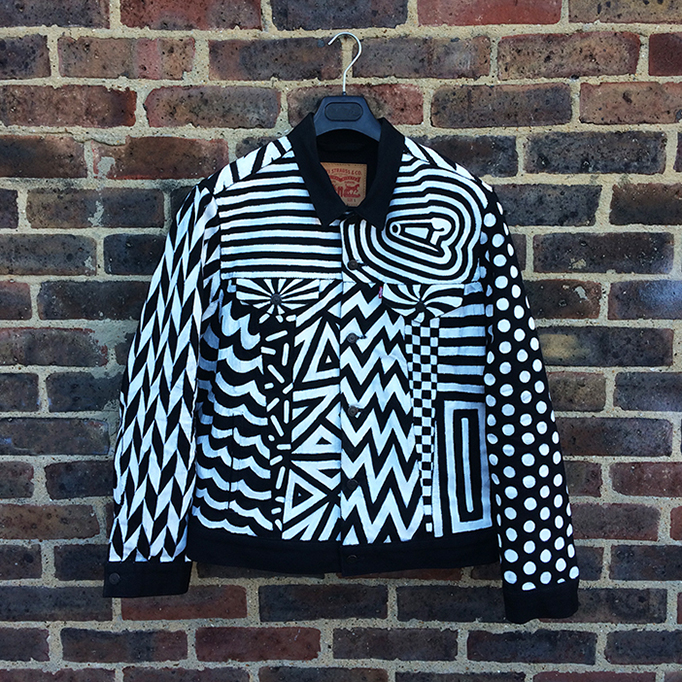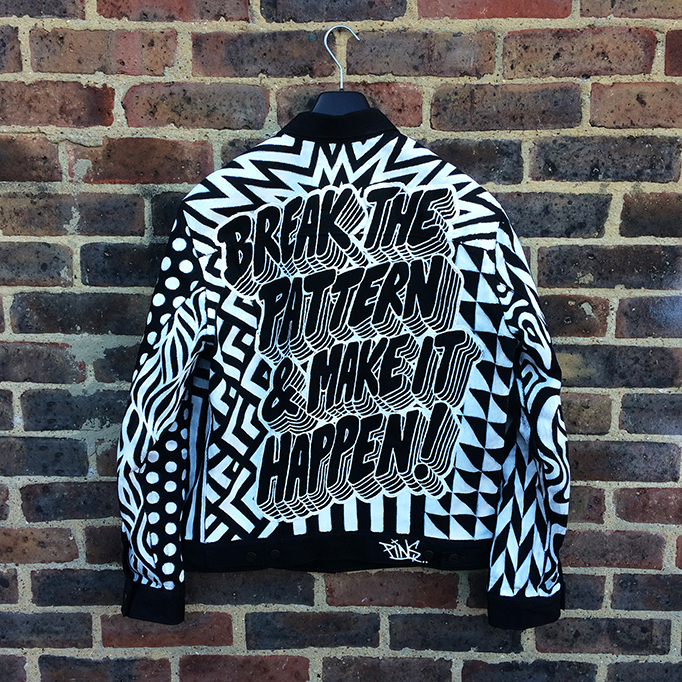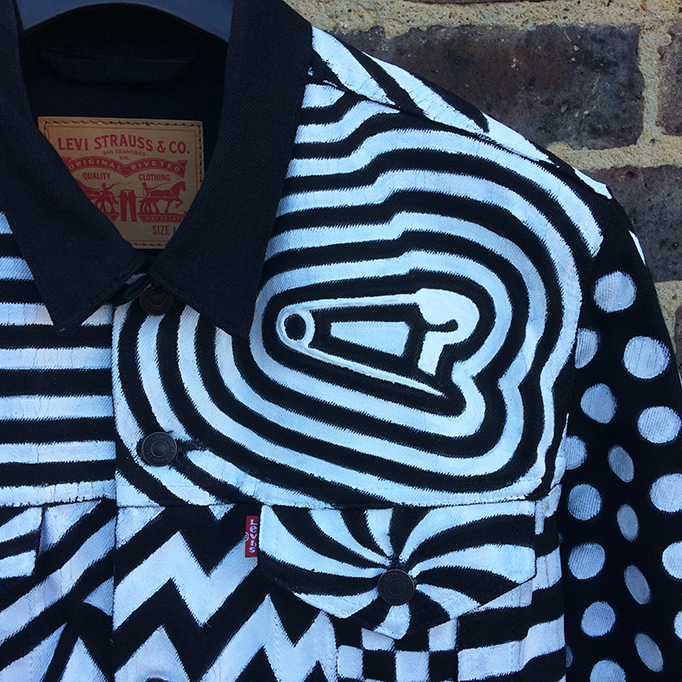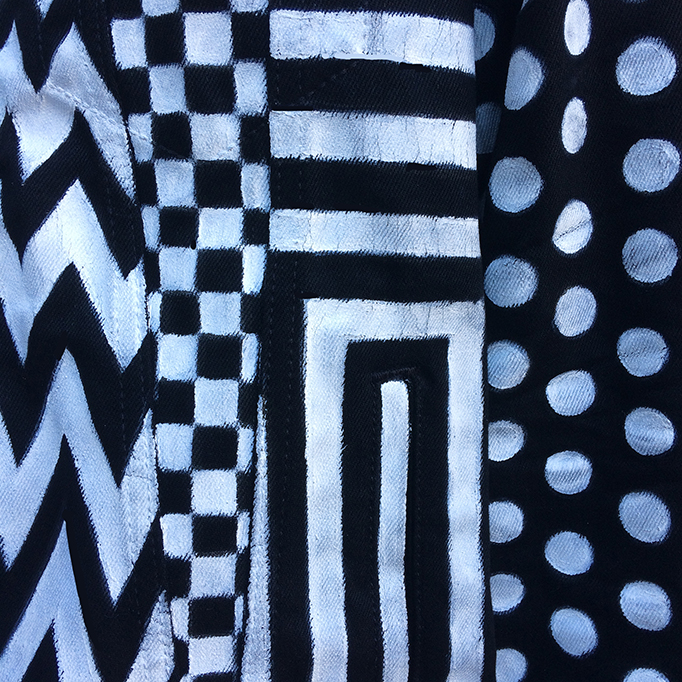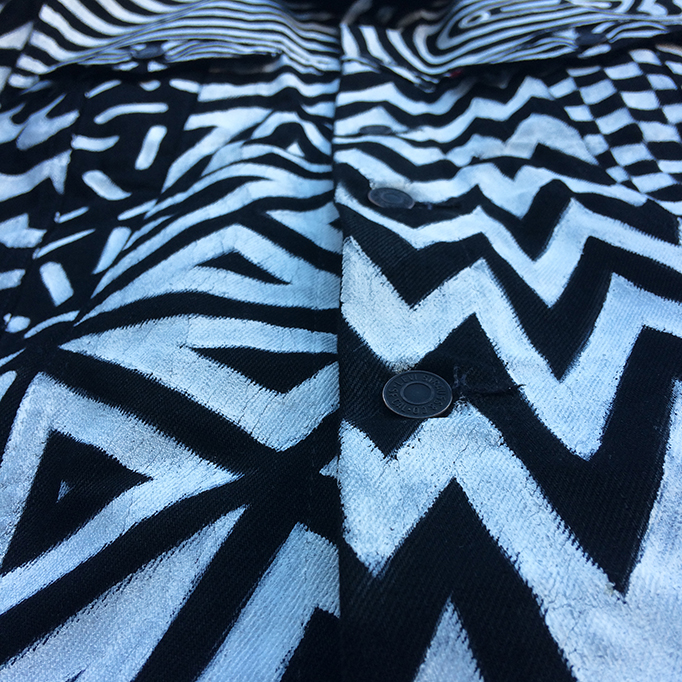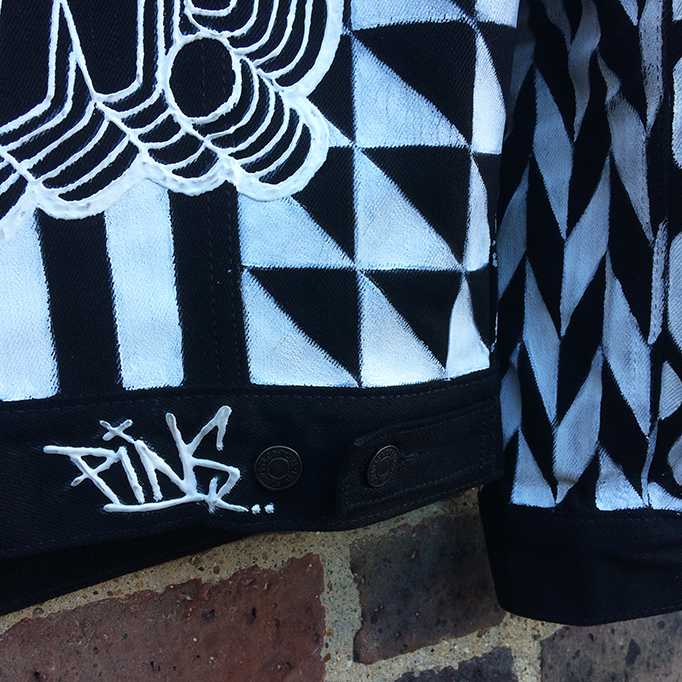 CAMOTION
Acrylic & latex on denim, 2017
Move different, Believe more, Grow daily, Disrupt settings, Love you, Empower other, keep Faith, Unite energies, Activate power, Persist mode, stay Ready *Note to self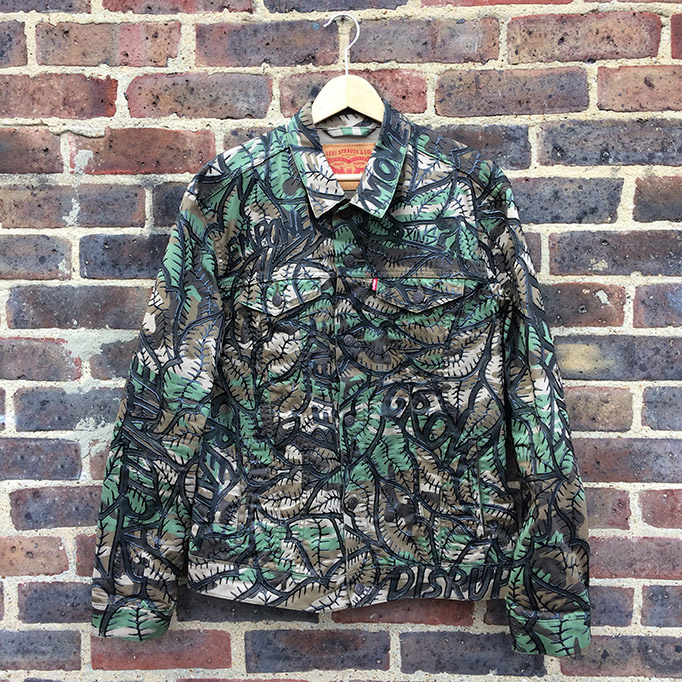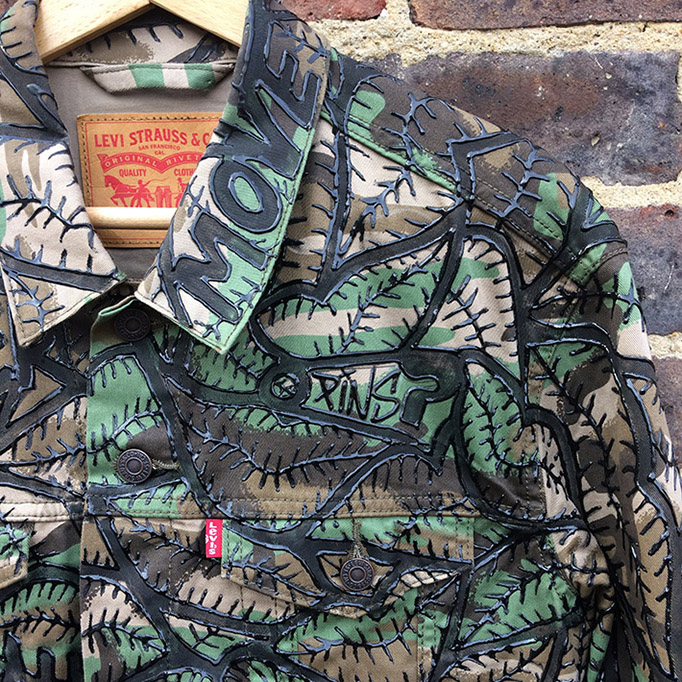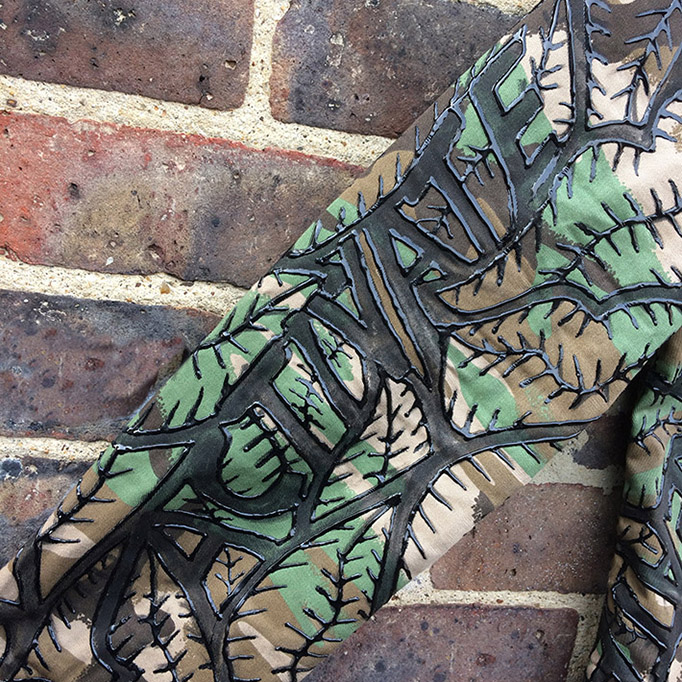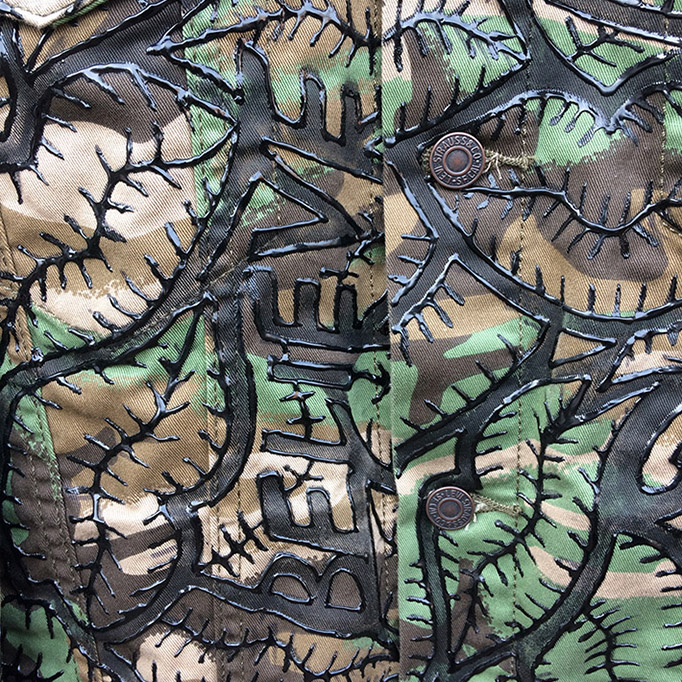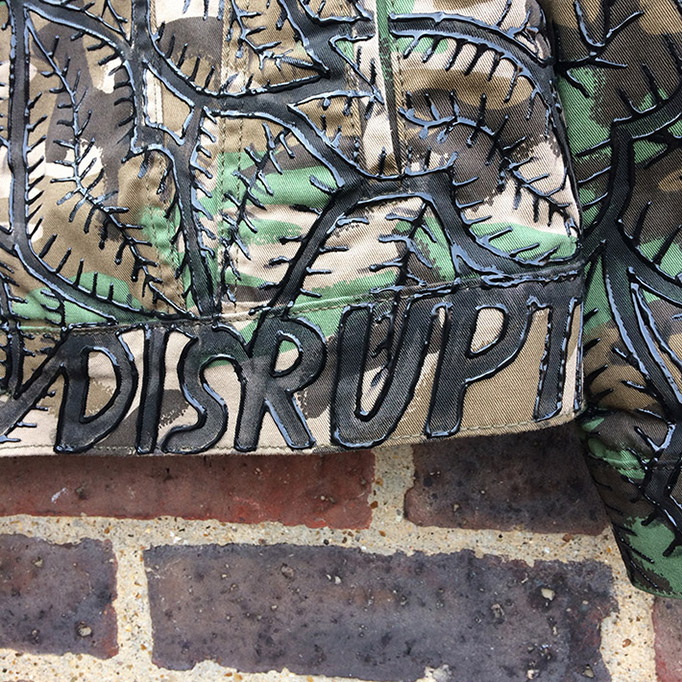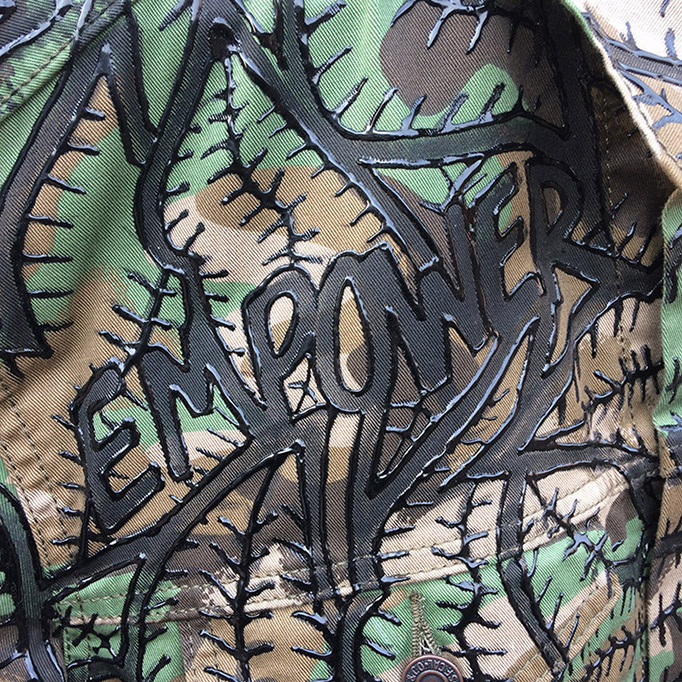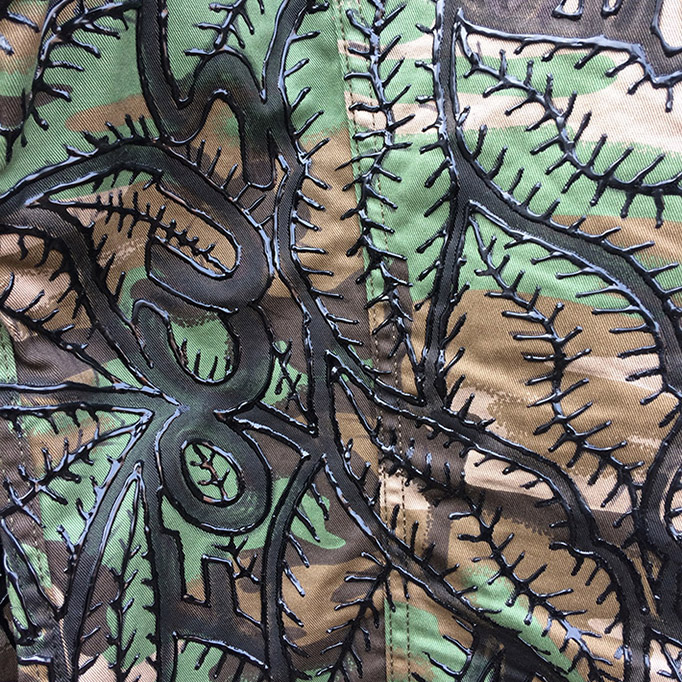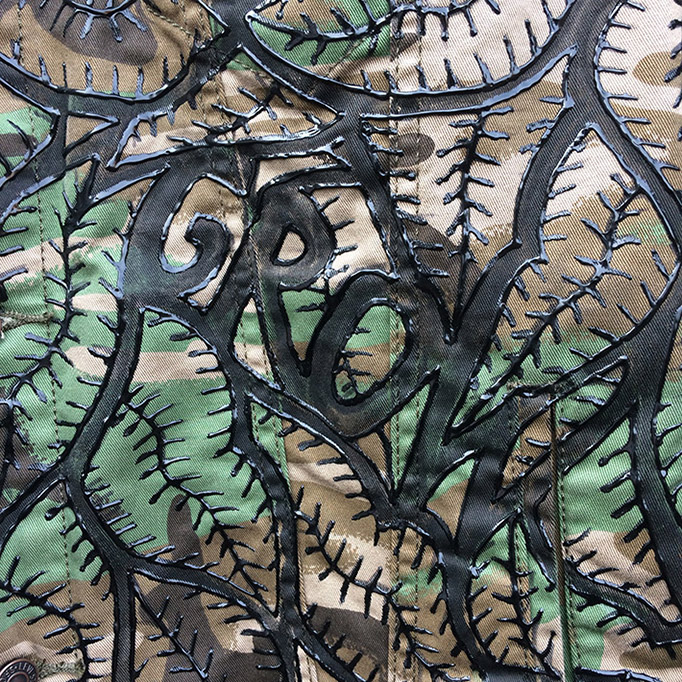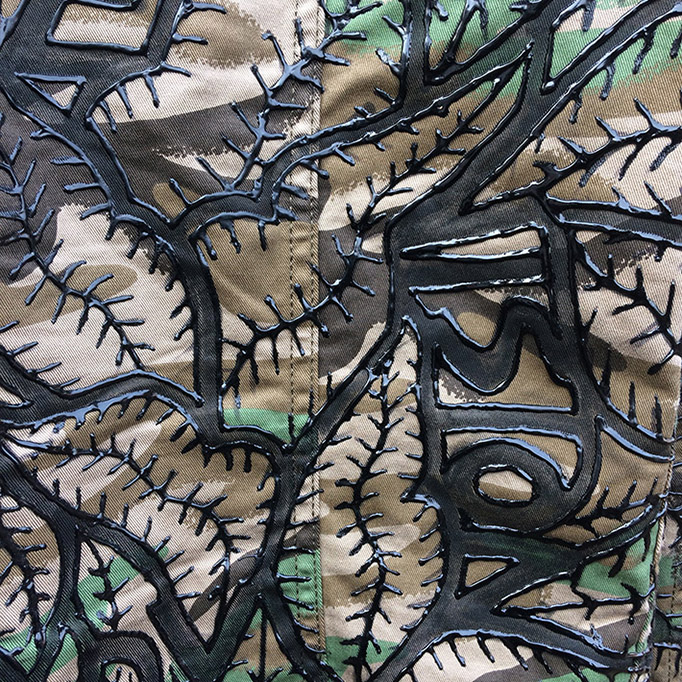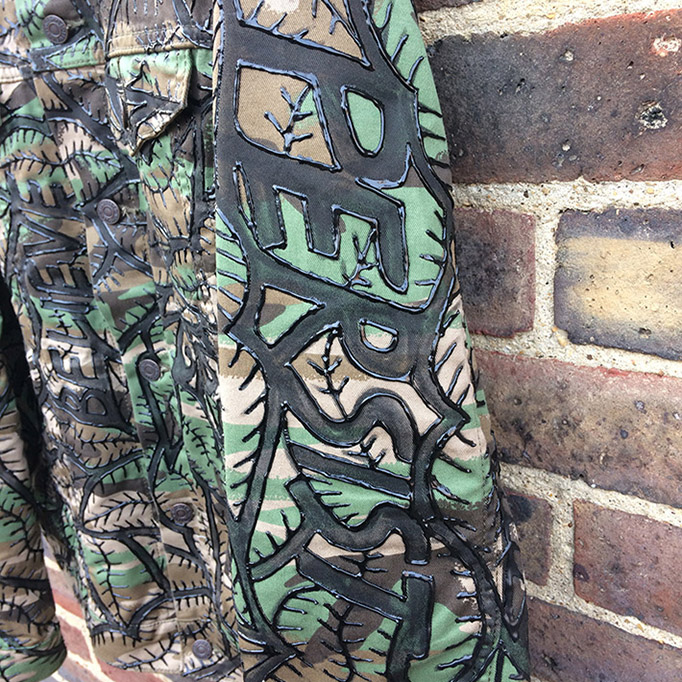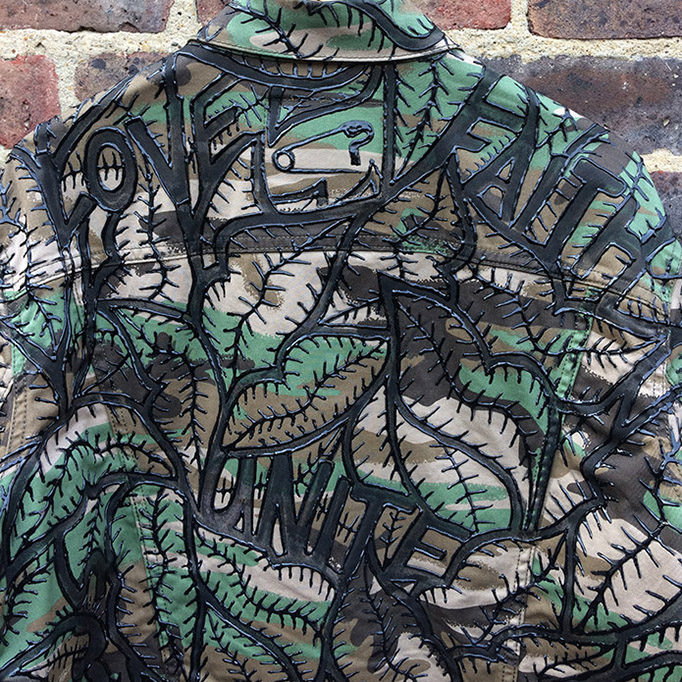 MONOPINS
Acrylic & latex on denim, 2017
We're all connected regardless of colour. Energy. Stronger together. Oneness.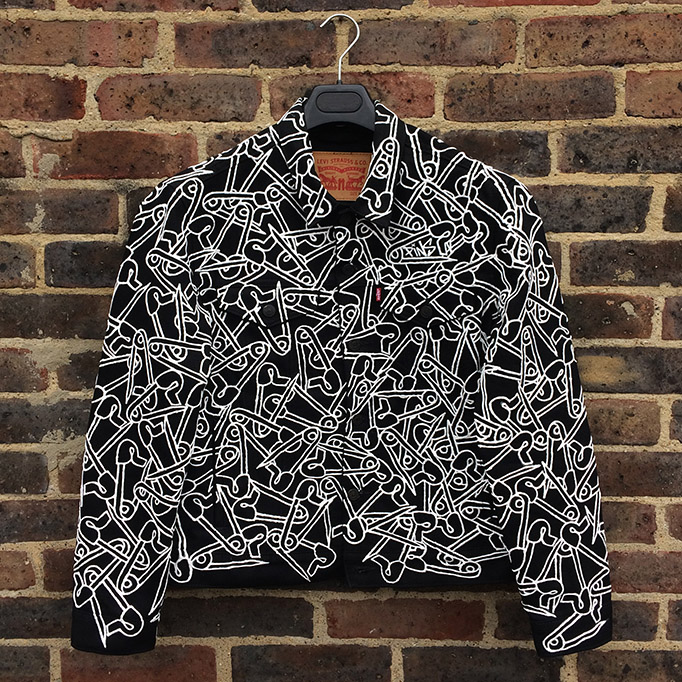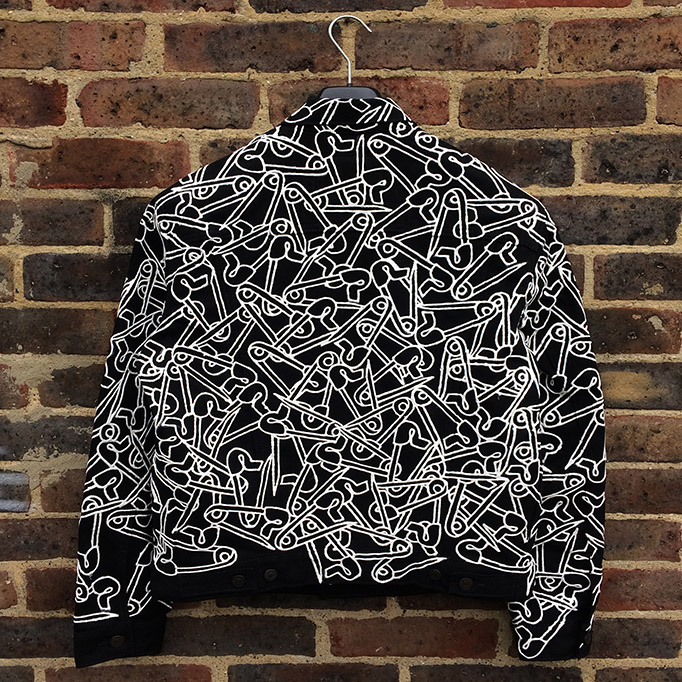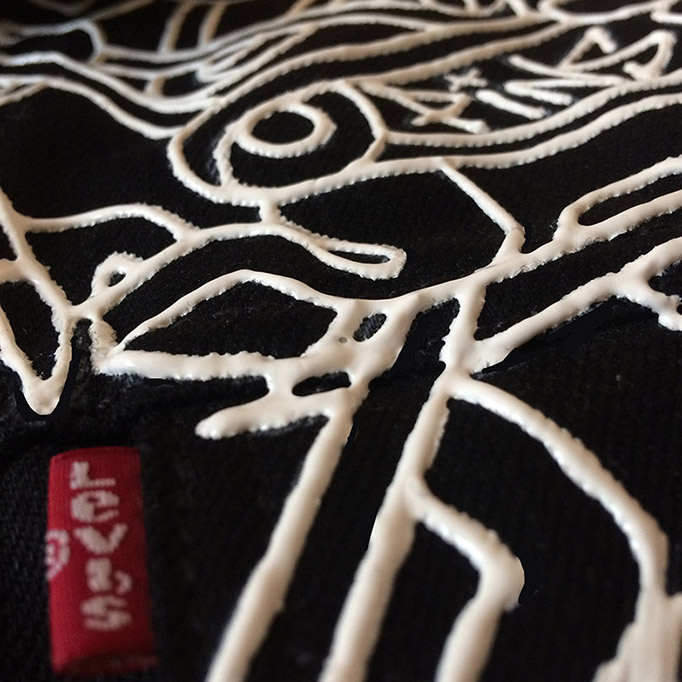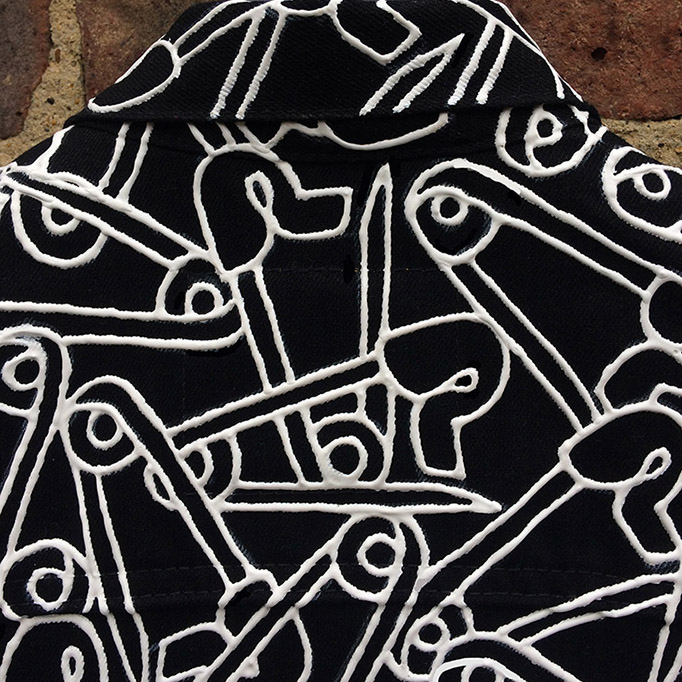 I HEART MAX
Acrylic & enamel on trainer on denim, 2017
London. Grey weather. Grey people (often). Am here to bring the colour, the energy, shake things up a little, diversify the vibe, why not. BLAM! Oh, and I really love my Nike AirMax with a fresh pair of Levis, uniform since school dayz!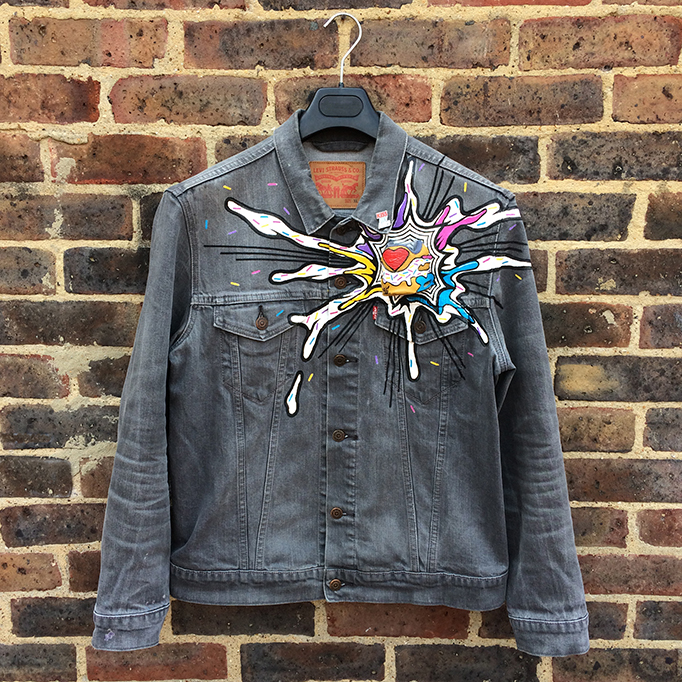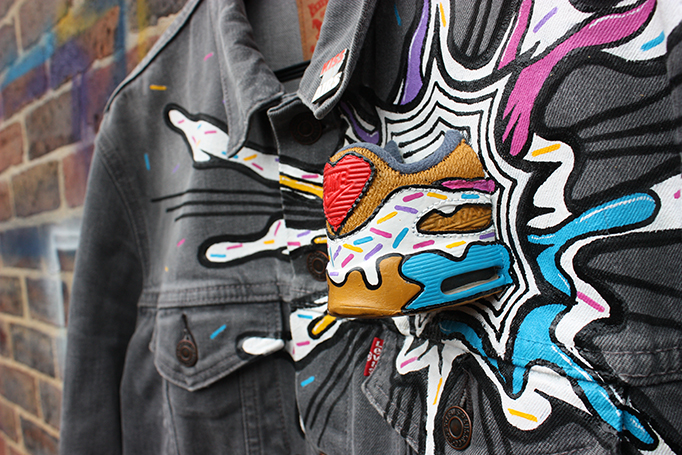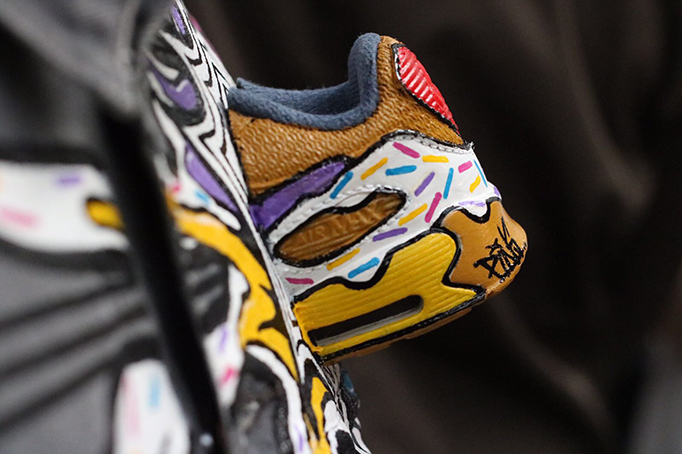 Credit: Karen d'Archangelo©

Credit: Karen d'Archangelo©
PS. More to come 🙂