GET A LIFE! – VIVIENNE WESTWOOD TALK AT SOUTHBANK CENTRE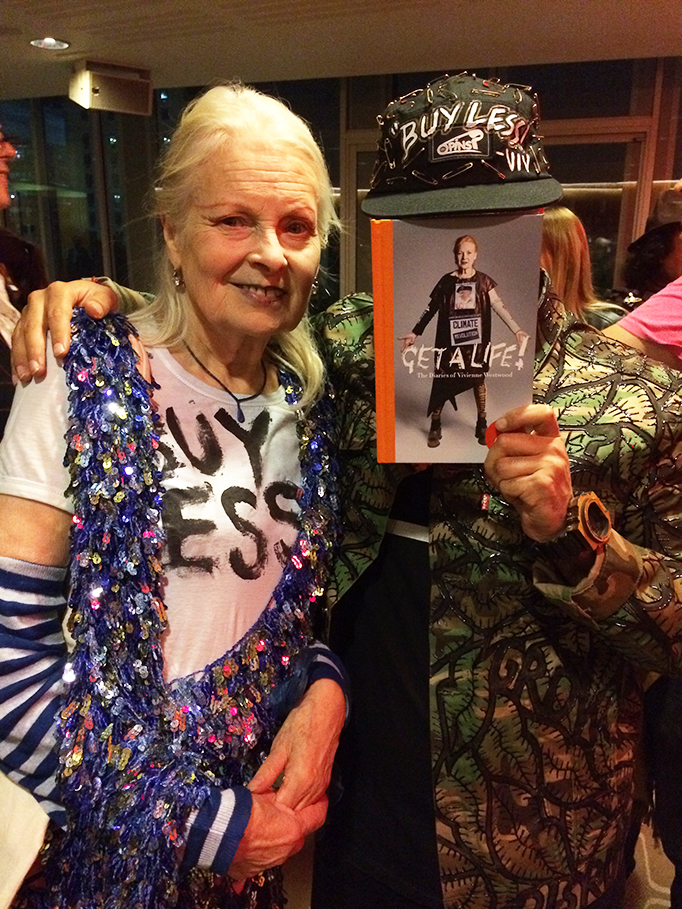 Just over two years ago, I had the sweet pleasure of randomly meeting Dame Vivienne Westwood on the tube one night coming home from the studio. We chatted for around 20mins or so, and then she had to get off her stop.
Ever since that talk, I feel as if the gems of wisdom she empowered me with have been in constant fruition, and have helped me shape the direction of my art. The need to activate all your senses when creating, to really explore subjects to their core, and to go back to go forward with fresh perspectives.
So when I heard she was giving the 'Get A Life!' talk at the Southbank Centre, I had to show love and went down. To hear Vivienne speak is like a blaze of intellectual subconsciousness pour out, unscripted and direct. Always a pleasure.
I had the chance to meet her and say thankyou for her words of wisdom, more for her drive and determination to unleash her truth.
"My maxim is buy less, choose well, make it last. All this consumption is superficial, and it's not a real choice."
Until next time Viv 🙂
P