POW! – FRESH PRINT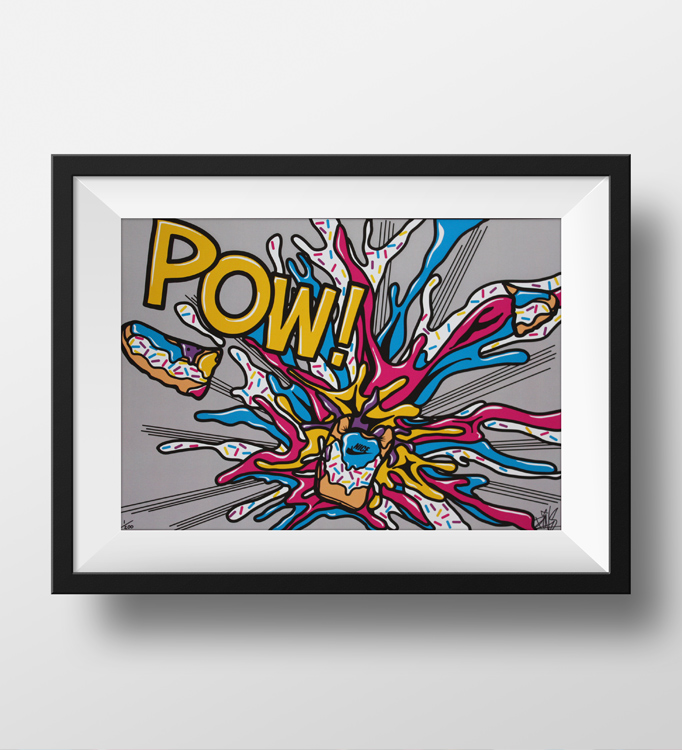 Fresh print just in, POW! (based on the original 3D piece I did HERE) was inspired by Roy Lichtenstein's WHAAM!, but taking a krispy Nike Air Max and capturing the moment it falls from the top shelf of the cupboard (where you keep those freshest kicks) onto the floor causing a sweet explosion!
Printed on Marshmallow Warm Ivory Smooth Matte paper.
Limited edition of 200.
Signed & numbered.
Available in A4, A3, A2 size.
*Frame not included.
BUY HERE, if you like…
PINS