HANKIE DOODLES WITH THE HIDALGO BROTHERS – VIDEO / PICS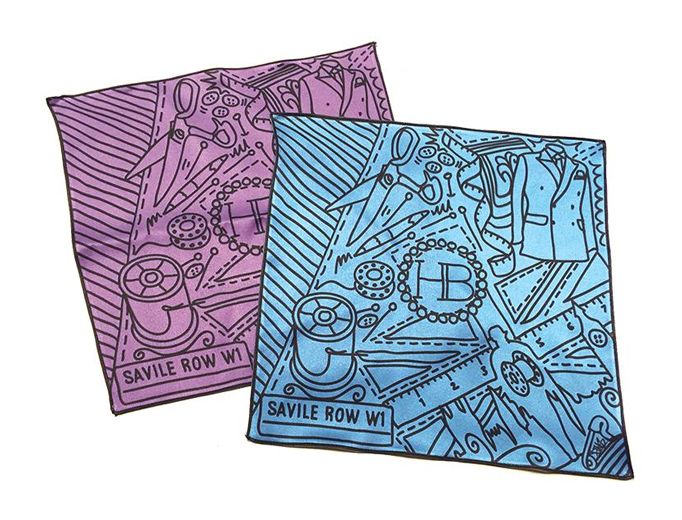 Recently got invited as a guest artist by Savile Row tailors, The Hidalgo Brothers, to doodle onto silk hankies for their guests at the Christams Celebrations event, which was nice…
Not only did I find drawing onto silk hankies super flowetic (i.e. the ink of the pen sat nice on the fabric creating a nice flow when drawing), but the doodle action managed to bring out the kid in most of the folks present, an element which I always find interesting when I do these kind of events…the power of the doodle is strong!
I also painted some actual Singer sewing machine cases prior to the event, just to add that extra touch to the night, plus they looked pretty cool amongst the prim and properness of the tailored Savile Row aesthetic…each for sale btw, so please get in touch if interested 🙂
Big thanks to the Hidalgo Brothers (Marco & Ramon), Patricia, Jeannine Saba of Sabalanglois, Gray's Inn Banqueting Team (amazing food which I didn't get a chance to nibble on 🙁 , cos when I doodle, I just doodle), the proper cockney actress Lorraine Chase, Digital Singh Photography, Clodagh on the violin, Stuart & Clarissa, my mate Nada for stitching up my crazy doodle shirt especially for the event, and to all the lovely lot who turned up!
Peep the video for a taster of how it all went…
P