DIPLOMAT EDUCATION GUIDE X PINS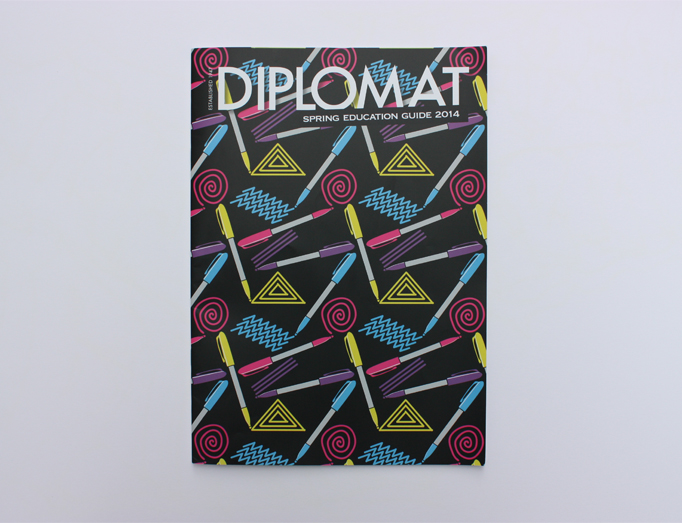 Following the Diplomat Yearbook 2014 front cover commission, comes the Education Guide 2014, providing artwork for inside editorial and front cover.
Big thanks to Jeanine Saba, creative director of Diplomat Magazine, once again! 🙂
And to Cover Junkie for a sweet feature!
Onwards and Upwards kids!
PINS