PINS AT STREETFEST!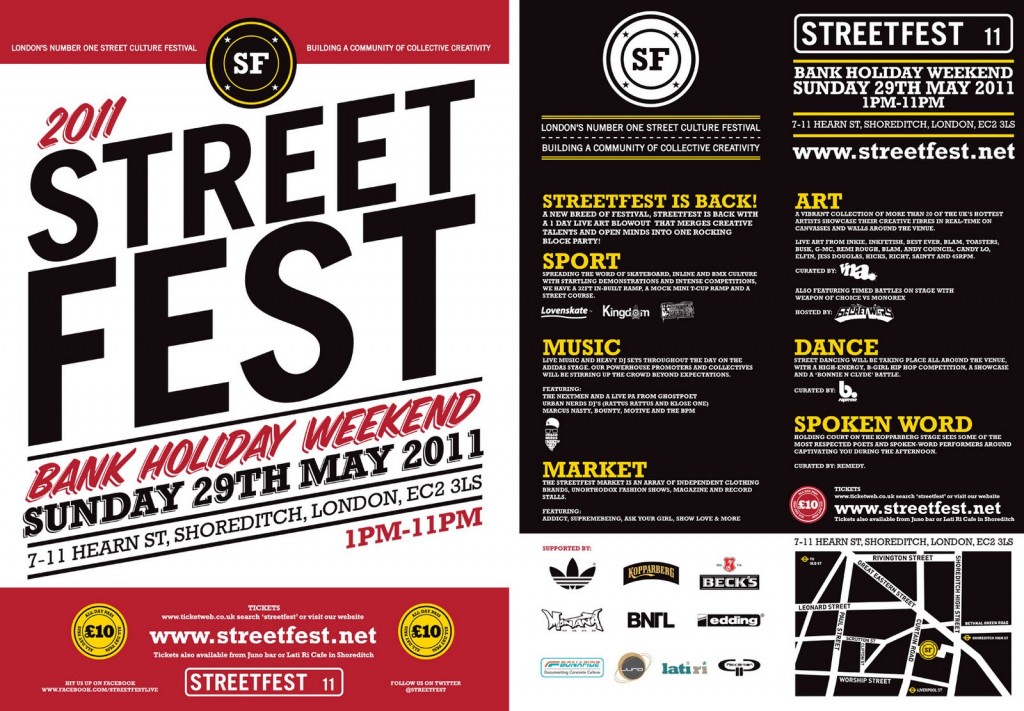 Streetfest…if you dont know, your late…but if you do know, then great…
StreetFest is the first and only live art street festival in UK. StreetFest performers are drawn from a collective of creative painters, architects, designers, illustrators, skaters and writers who live to express themselves during the day through live demos, screenings and shows. Our niche festival pulls together design styles and crews from all over the UK making the day a real nice interactive event.
There will also be a traders market for selected clothing brands on the day, including myself, selling freshness at some sweet prices…peep some of the other brands on the below flyer…
So if you love your freshness, moosic, art, and a general vibesy atmosphere, reach down n come say elo…its Bank Holiday the next day, so no excuses…heard theres gonna be a handful of after parties so kinda makes sense…
Check out the event page HERE
Tickets are selling out fast, so get yours quick fast HERE
Big up Ollie and the whole of the SF Team for putting this together…
Ps. This will be a cash only event, and would suggest you bring a healthy amount!
PINS