PATCHY RANGOLI WORKSHOP – Diwali Celebration at Museum of the Home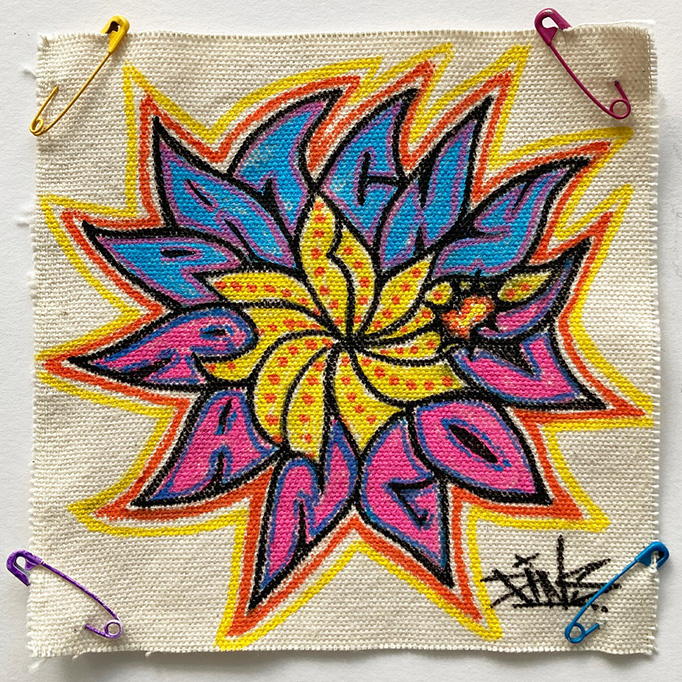 I've linked up with Museum of the Home to celebrate the event of Diwali, by them commissioning me to run a workshop to help people create Rangoli inspired designs, which will go on to form a larger co-created artwork through textile installation. I will be exploring the museum's personal collection of objects & things to incorporate design elements, as well as explore traditional Rangoli aesthetics.
Key terms
Diwali – is a festival of lights and is one of the major festivals celebrated by Hindus, Jains, and Sikhs (& now almost everyone cos it's just lovley)
Rangoli – is not an Italian dish, but an art form that originates from the Indian subcontinent, in which patterns are created on the floor or a tabletop using materials such as powdered lime stone, red ochre, dry rice flour, coloured sand, quartz powder, flower petals, and coloured rocks.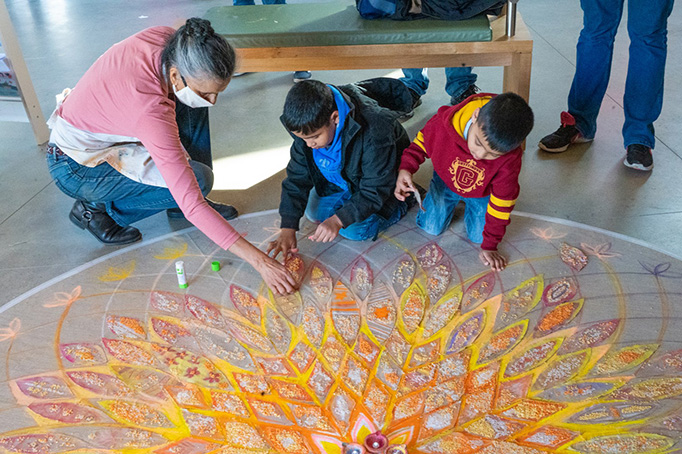 Artist: Bhajan Hunjan / © Hayley Madden 2021
This will coincide with a heap of other activities going on at the same time including, the museum's partnership with award-winning performance company Nutkhut to create an intergenerational day to rejoice in all things Diwali, Feast on a spread of hot vegan food offering sumptuous spices and flavours by Dabba Drop and sip on steaming chai, before watching the switching on of Light Up The Museum – major light installations in the Museum gardens and on the Museum façade to bring light and brightness to the cold winter months. These will include a large-scale 3D sculpture by Nutkhut, Laxmi by Chila Kumari Singh Burman and Winter Melon by Jessica Hung Han Yun.
Date: 22nd October 2022
Time: 11am-7pm
Cost: Free
Location: Museum of the Home, London E2 8EA
Nearest train: Hoxton Overground
Special thanks / support:
Bhajan Hunjan
Trapped In Zone One
Posca UK
Mum
More info / Get tickets HERE
Come get your Rangoli on 🙂
P