MENTAL HEALTH AWARENESS WEEK > #TECHABREAKMATE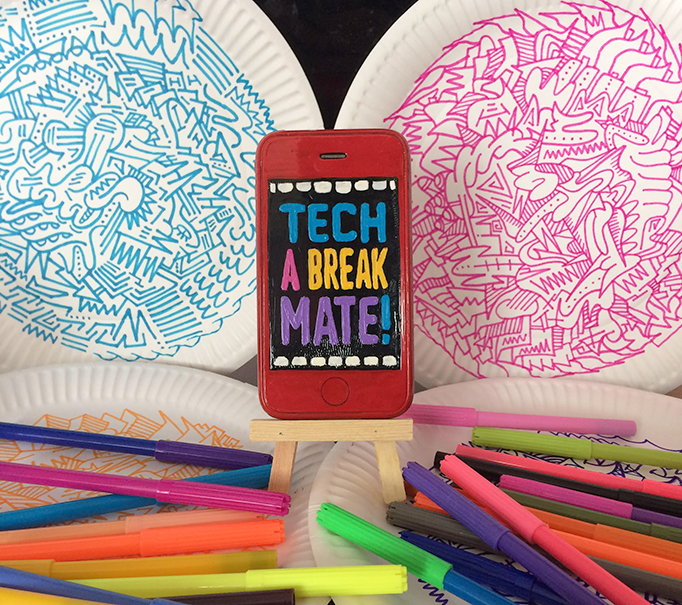 Art is my therapy. So the more I create, the more I feel good. It's like if you ever feel s**t or stressed out with life, just create. No rules, no nothing, just release the vibe. I've realised my sole mission in life is to connect & empower others through creativity, as that's all I seem to do through projects & connections with people, a super natural flow.
It's #MentalHealthAwarenessWeek this week, so to continue the vibe, I'll be popping up in random spots across London armed with felt tips & paper plates to help you #TechAbreakMate – off them phones and into full colouring zones – cos I actually, genuinely give a damn about real connection and totally being in the moment.
FACT: Colouring reduces stress & anxiety levels and helps focus & attention, plus, a lot of online activity can be one big HYPE numbing your potential to reach your true dopeness, so do your brain a fav, #TechAbreakMate
P