SOPHIA DULEEP SINGH – PRINCESS, SUFFRAGETTE, REVOLUTIONARY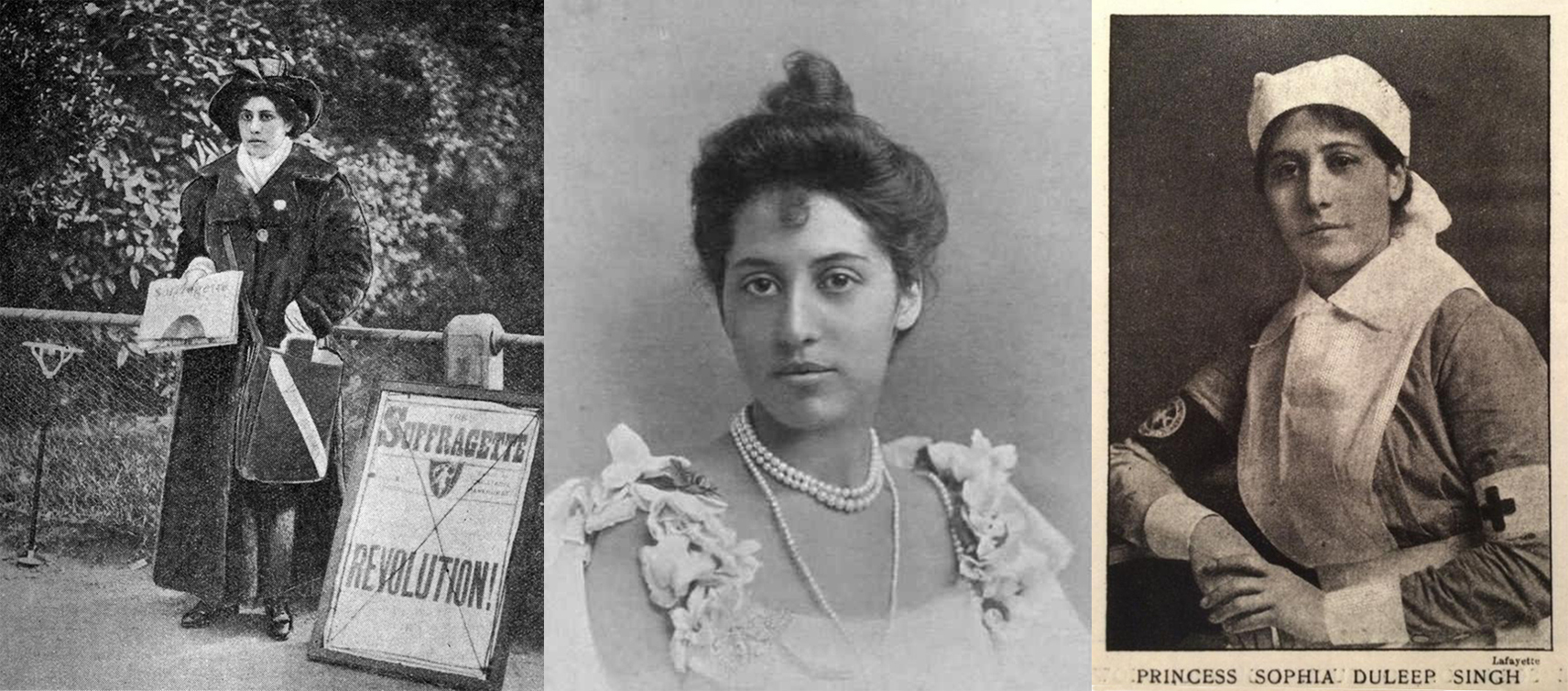 Recently been reading more and more about the Suffragettes movement and how it all came about, and I was fascinated to discover that Princess Sophia Duleep Singh, the daughter of the last Maharaja of the Sikh Empire in Punjab and his Christian missionary German/Ethiopian wife, was a prominent figure who pioneered the cause of women's rights in Britain.
Realising this, being a British Sikh myself born and bred here in London, this prompted me to delve deeper into her unique story which was unbeknown to me all these years. And upon finding out more, realised Princess Sophia was a serious Powerhouse who needs to be remembered and not forgotten.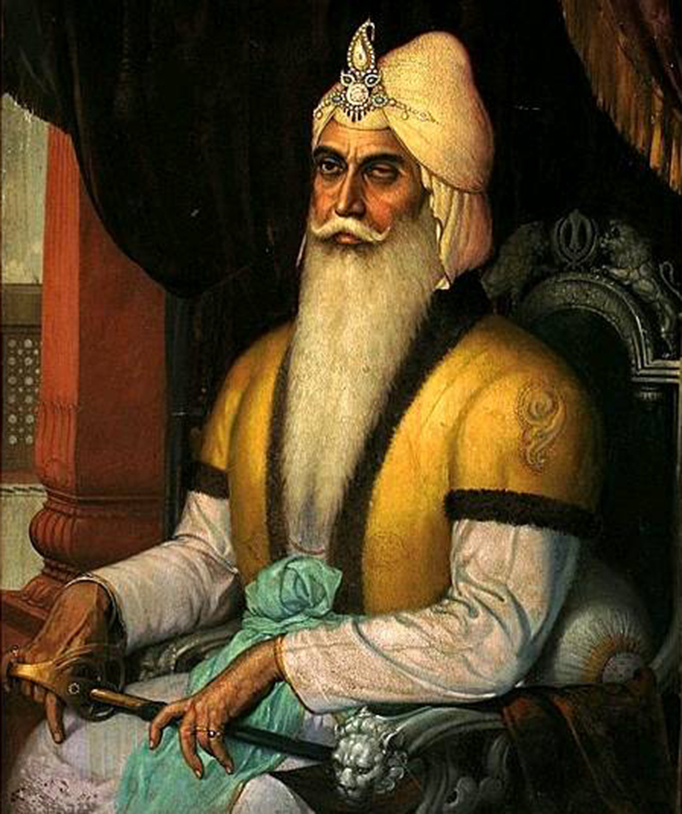 Sophia's grandfather was Maharaja Ranjit Singh (1780-1839), the greatest warrior and the founding king of the Sikh Empire. Ranjit was one of the wealthiest men of his time and reportedly wore the famous Kohinoor diamond on a band around his bicep, which now sits in the Tower Of London (nicked by the British, basically). Part of his legacy was the restoration and expansion of the Harmandir Sahib, the most revered Gurudwara of the Sikhs, which is now known popularly as the "Golden Temple" in Amritsar. *Have visited when I was younger, a beautiful place, will go back one day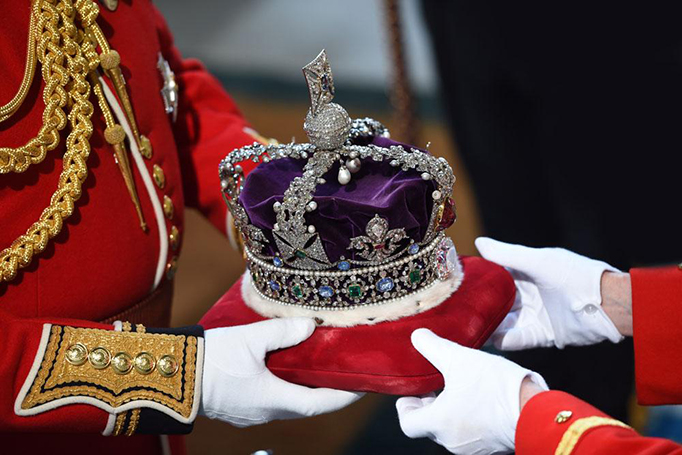 After the death of Maharaja Ranjit Singh in 1839, his youngest son Duleep Singh at 5yrs old, becomes the ruler of the Sikh Empire. On 13 December 1845 the British declared war on the Sikhs. At the age of 8, the young Maharaja was given a choice to either give up the throne or be killed. He was separated from his mother, taken into the care of a British family, and after being converted to Christianity at the age of 15, he was exiled to England.
The young Punjabi Maharaja was befriended and much admired by Queen Victoria, who is reported to have written: "Those eyes and those teeth are too beautiful" He basically became a turbaned trophy for Queen Victoria, who would sketch him whilst playing with her children. Duleep Singh was practically housed, financed & controlled by the British, who made every attempt to prevent him connecting with his mother in India. He went on to marry twice, firstly to Bamba Muller and then to Ada Douglas Wetherill, and had a total of 8 children. Princess Sophia Duleep Singh was born to Bamba in 1876 and became the god-daughter of Queen Victoria herself.
So imagine an an exiled princess living an aristocratic lifestyle in Britain with a love for fashion, fancy dogs and usual socialite behaviour, basically the Kim K of her day (minus the naughty stuff), all supported and financed by Queen Victoria, living THAT life.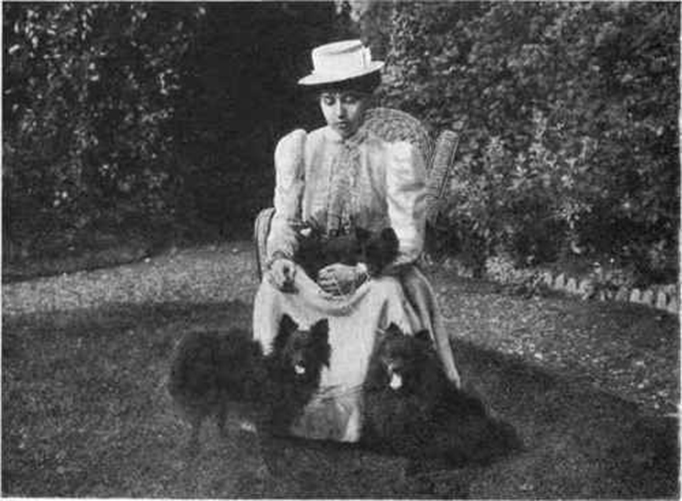 Sophia leaves England with sister Bamba during early 1900s against orders of British government, and upon arrival, is treated very badly by the British. She wakes up to the realities of a colonised India which has been kept from her knowing over the years, with a contrast of extreme poverty and wealth of the people. This immediately effects her and returns to Britain with fresh perspectives, realising being a fashionable socialite is a pretty shallow and unfulfilling career choice. *Agreed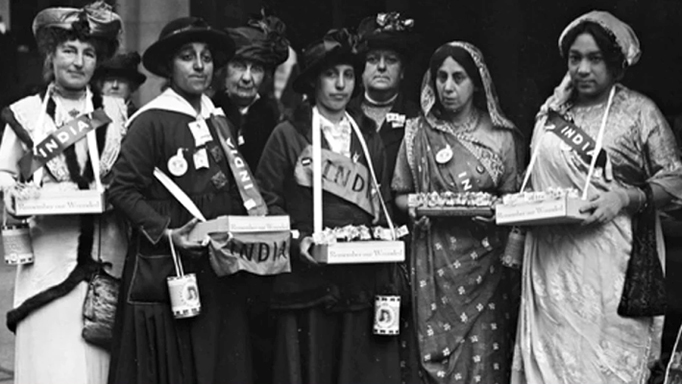 Consequently, Sophia becomes more involved in radical social change movements and uses her status to draw attention to her new role as a Suffragette. She attends the Black Friday women's suffrage event that occurred in the UK on 18 November 1910, where she steps in when a woman is being brutally attacked by police, and was most probably assaulted herself in the process; Many were sexually assaulted too. *Always wondered where the term 'Black Friday' came from, deep roots.
The injustice faced that day prompts Sophia to write numerous letters to the Home Office seeking justice and explanation as to why these dooshbags acted they way they did, rightly so, revving up Winston Churchill in the process who apparently got so annoyed at the constant incoming of letters by Sophia, he marked her file (she had a FILE) with 'Send no further reply to her' *Persistence wins everytime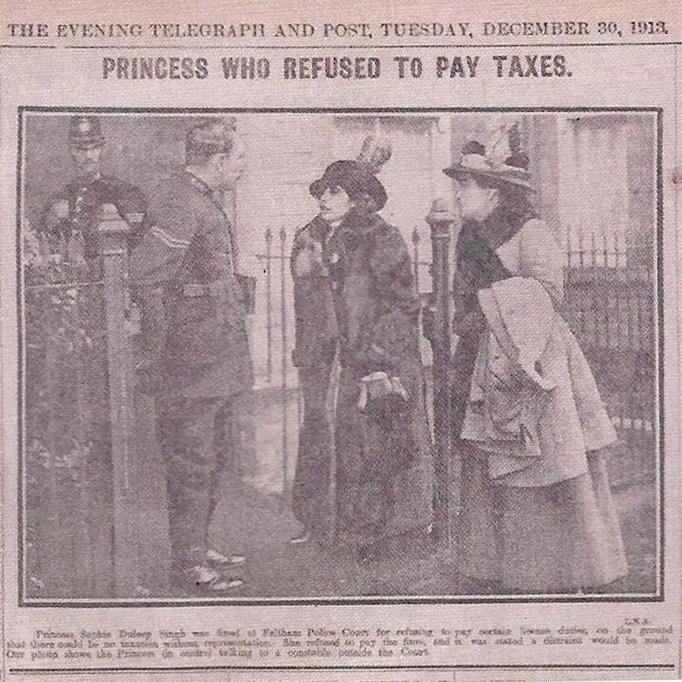 A memorable scene occurred once when Sophia ran out in front of the Prime Minister Herbert Asquith's car and slammed a 'Votes For Women' poster on the window, what a woman! And she consistently refused to pay her taxes, as a member of the Women's Tax Resistance League, she was bold enough to demand recognition as a citizen with a voting right before she would ever pay them. Even when bailiffs auctioned off her jewellery, fellow Suffragettes bought and gave back to her.
It was after the death of Emmeline Pankhurst, leader of the British suffragette movement, that Sophia became the leader of the Suffragette Fellowship, and it was then that royal consent was given to the Representation of the People (Equal Franchise) Act 1928 (which enabled women over 21 to vote in an equal manner to men). She also became a nurse during World War I and played a pivotal role in the independence of India…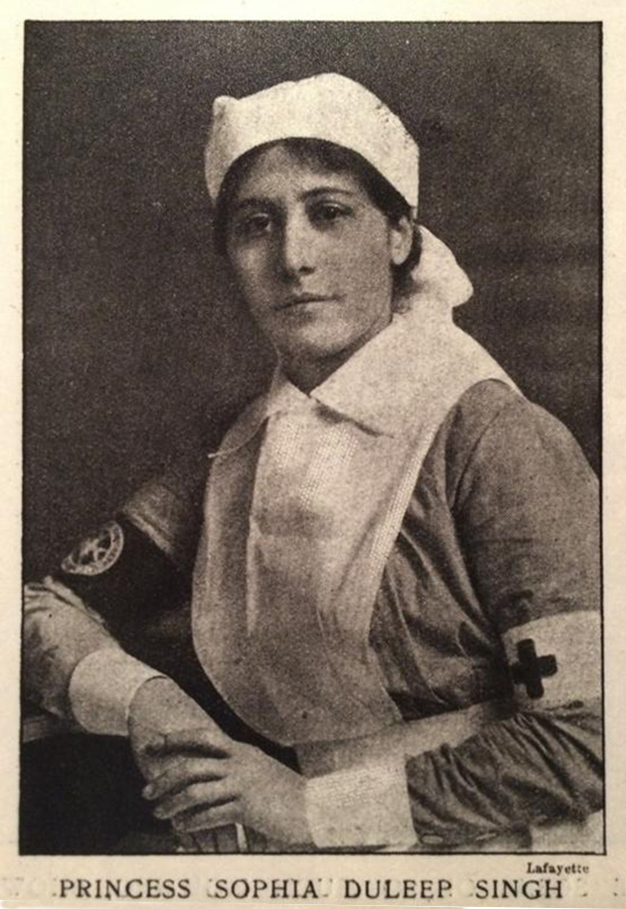 …such prominence, royalty, influence, a revolutionary spirit…so why the F wasn't she included in the Suffragettes film directed by Sarah Gavron and written by Abi Morgan??? Things like this get me mad. And often I do wonder, the exclusion of 'other' regardless of talent / standing, to enhance the 'ideal' image in society happens all the time, especially in Britain through media and general representation…well F it, she deserves her OWN film!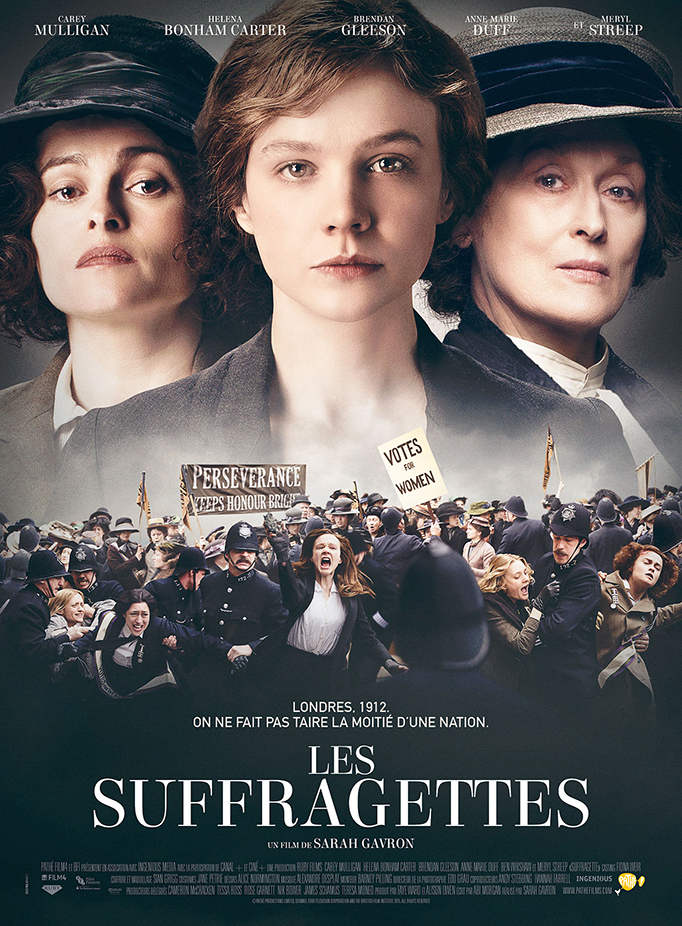 …well at least she now has a stamp, the first time a person of Sikh background to have been featured on a Royal Mail stamp, marking 100 years since women were allowed to vote in the UK.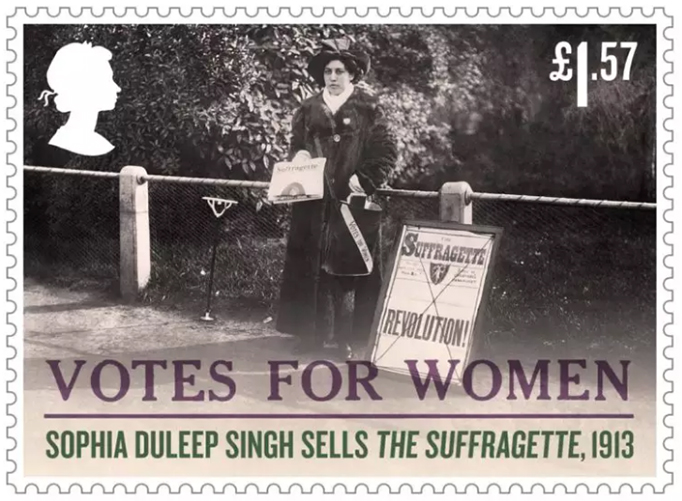 "Her causes were the struggle for Indian independence, the fate of the Lascars (Indian soldiers or sailors), the welfare of Indian soldiers in the First World War – and, above all, the fight for female suffrage. She was bold and fearless, attacking politicians, putting herself in the front line and swapping her silks for a nurse's uniform to tend wounded soldiers evacuated from the battlefields."
A quote by BBC political journalist & author Anita Anand, who spent over 5 years researching Sophia's extraordinary life, putting it altogether in her book, Sophia – Princess, Suffragette, Revolutionary
Buy the book > HERE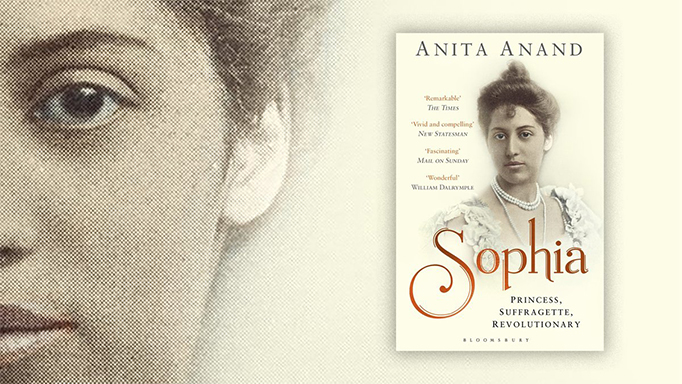 Watch the BBC documentary by Anita HERE vvvvvvvvv
Princess Sophia Duleep Singh devoted her entire life to the advancement of women, a true revolutionary spirit and cultural icon, and now an inspiration to me and hopefully many women across the world, WHAT A LEGEND!
P