THE WILSON MUSEUM – PROTEST MURAL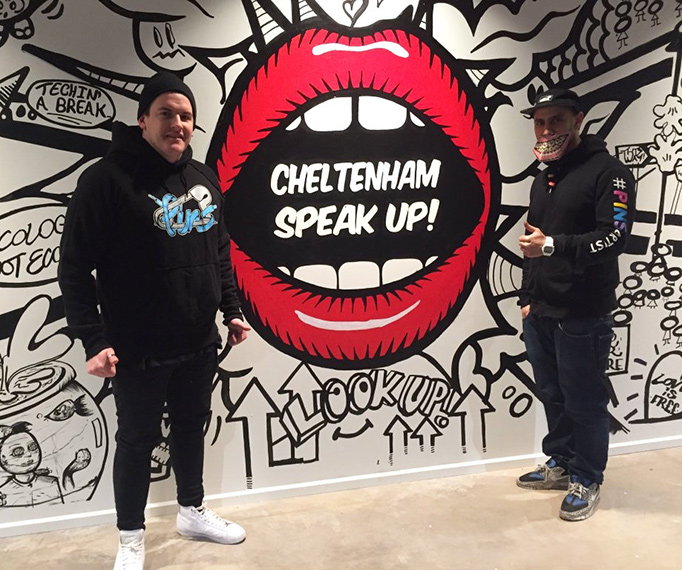 Living and working in London is all well n good, but it's only when you dip out the area and go a tad more 'country' you find there's more to see and feel within other artistic communities.
I was recently commissioned by The Wilson Museum & Arts Council England to deliver a mural project with the local young people of Cheltenham, based around the theme of protest. This would aim to support the existing exhibitions 'Hidden Agenda' & 'Crafting Change' by the Crafts Council. Current issues explored included hate crimes, mental health, invisible illness, environmental concerns and states of mind.
The finished mural is now on display in the Chill Out space in the Wilson Gallery until early June, so feel free to have a nose if about…
Big thanks to Olly and Polly for arranging everything, the young people who took part and my wing man Stuart!
P