#SAVEBRIXTONARCHES – CAMPAIGN

HEART OF BRIXTON, Atlantic Road
Been pretty slack on updating things on here, but bear with me, lot's of fresh creative stuff going on…
So if you didn't know, Brixton is going through some major changes…what once was (and still kinda is) that place full of vibrance and character, is being jeopardised by Network Rail to evict local businesses and triple the rents in the Brixton Arches, in order for new developments.
Jose Cardoso of A & C Continental deli – one of the affected businesses and who's shutter I painted in the past – explained what was going on and I proposed we take action through the power of Street Art.
The idea was to paint up all the shutters of the businesses that were affected by Network Rail in order to publicise their plight and also demonstrate unity.
I got in touch with a bunch of talented artists / local writers, some personally known and others through connections, and got the project moving with each artist responding to the theme of Stop The Evictions in their own personal style with the hashtag #SaveBrixtonArches linking it all across social media.
With all the artwork being distinctly different, the aim was for artists to express their individuality, side by side, under one banner, hopefully is a metaphor for the way in which the shops themselves express the individuality and diversity of the people behind the shutters who form a part of Brixton.
Network Rail want a clean uniform look, sterile and hollow, that will help to "increase footfall". This is a way of celebrating the opposite of that.
The response across networks has been crazy, so thanks to all those who have supported thus far…lots more artists to come!
Shutters are normally down on both Atlantic Road and Station Road (both adjacent from each other) from 8pm weekdays and Saturdays depending on which type, then closed on Sundays (most), so feel free to take pics, use #SaveBrixtonArches and share far and wide…
Show even more support by signing the online petition to halt the evictions HERE
NICE WRITE UP / VIDEO BY EVENING STANDARD HERE
Added words > Jose (A&C Continental)
Photo Credits > Faye (@StreetArtAtlas) / Bablu (@Bablu121) / @EndOfTheLineLDN
P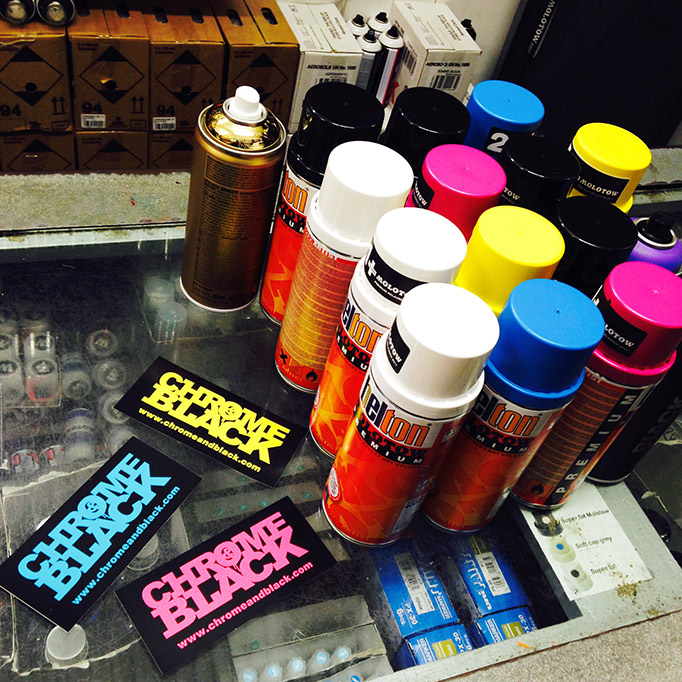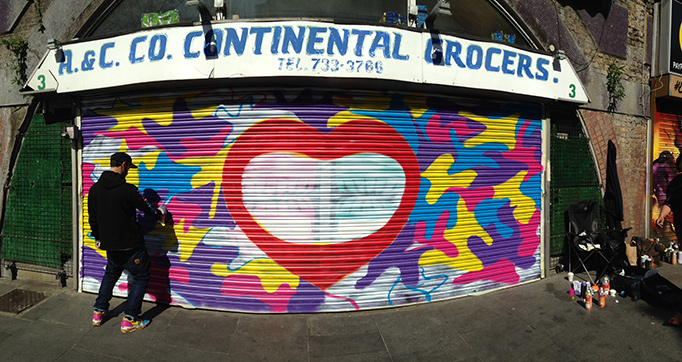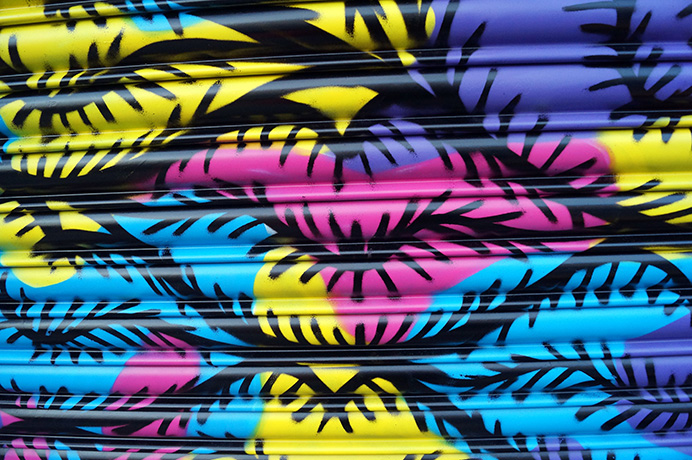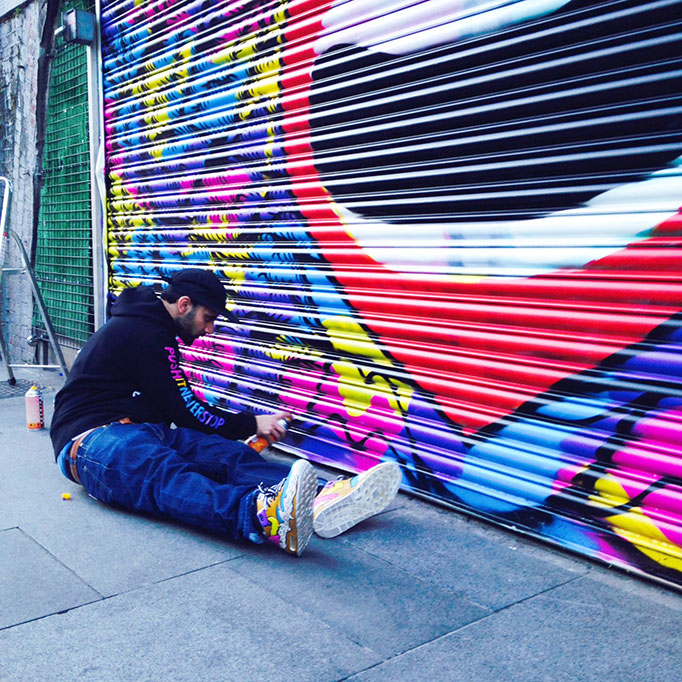 PINS, On The Floor

JIM VISION, Atlantic Road

AERO, Atlantic Road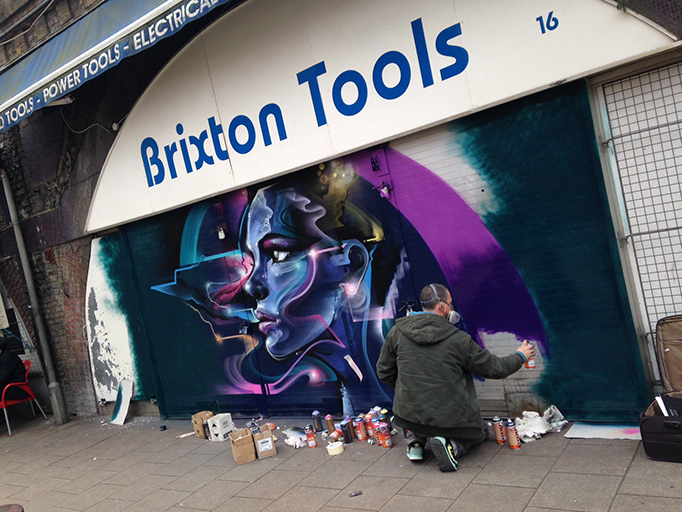 CENZ, Brixton Station Road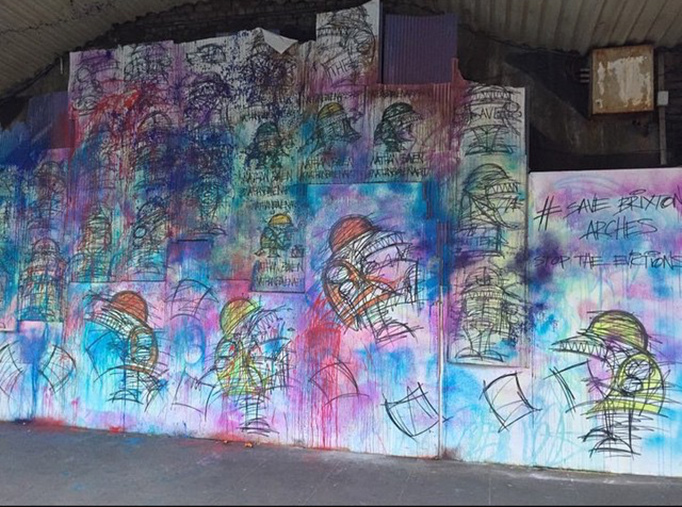 NATHAN BOWEN, Atlantic Road

LILLY, Atlantic Road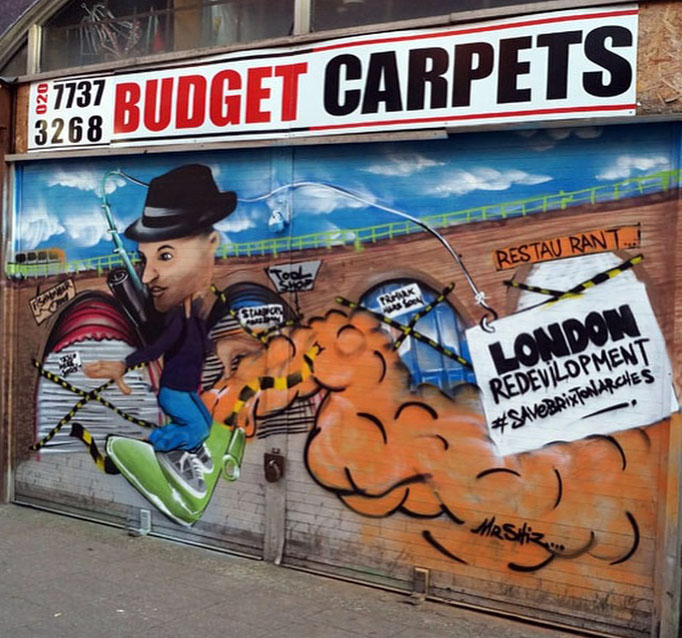 MR SHIZ, Brixton Station Road

SKY HIGH / ROO, Atlantic Road

ARTISTA, Atlantic Road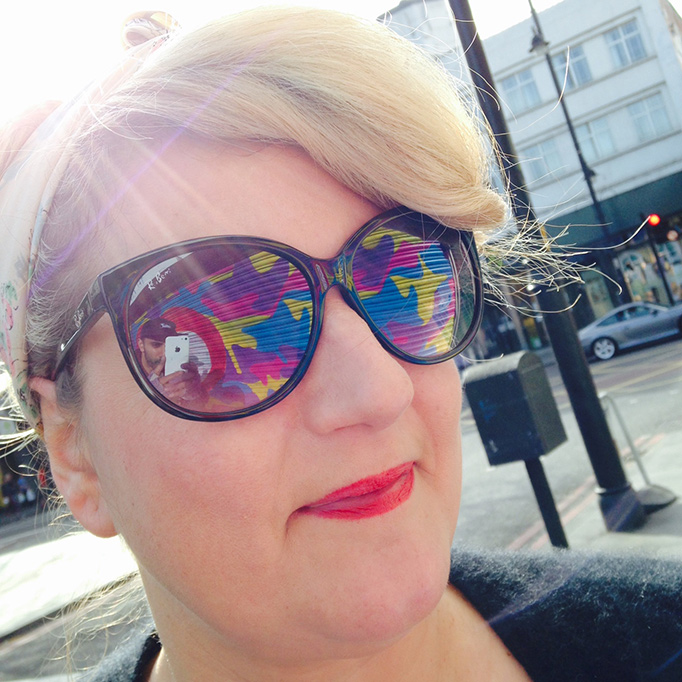 FAYE / STREET ART ATLAS