LEOPALICIOUS / JUST LICK IT ARTWORK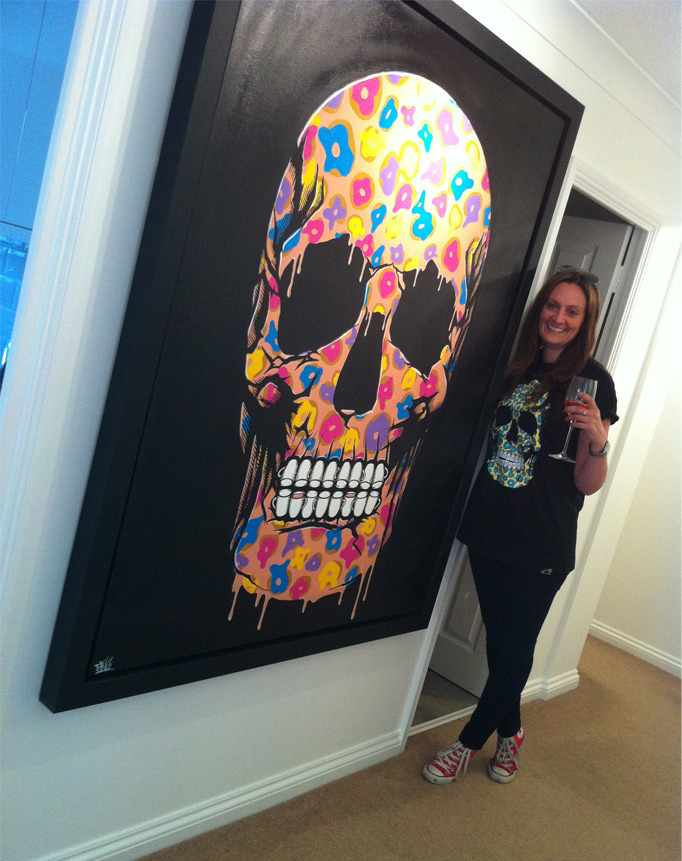 The greatest feeling in the world is not only doing what you love to do but when your able to excite and make a positive difference in someone else's life by doing it…
A huge thankyou to Helen who came across my work at Clarendon Fine Art and invested in the Leopalicious and Just Lick It artworks, both originals.
Upon meeting Helen, her energy was infectious, loved that, she partial to a donut (and wine) and she has abit of a sneaker collection herself, sweet!
Her cool levels were way beyond any average art buyer and completed that 'skull art' swag by dropping the Leopalicious tee, available here.
Thanks to Rob and Matt for the speedy delivery 🙂
PINS