MY BNK MURAL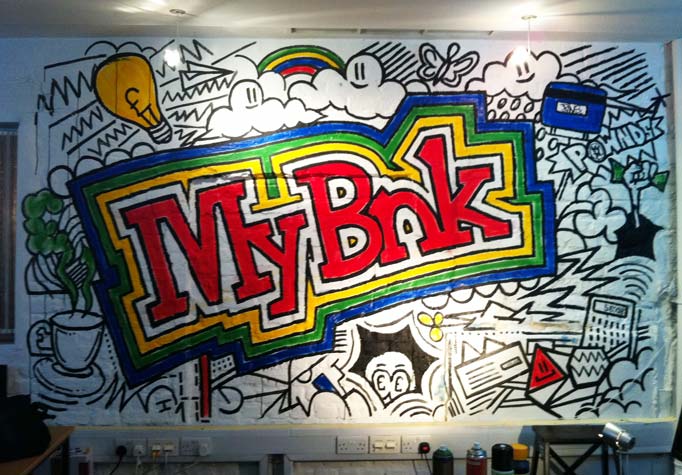 A lil sumin sumin I did for the coolest charity, My Bnk, who deliver financial and enterprise education directly to schools and youth organisations.
For any 11-25yr olds looking to step up their business and money game but in a real cool and digestible way, hit them up! 🙂
Big up Lily, Hannah, Sharan, Guy and the rest of the My Bnk team for the sweet pleasure!
PINS