PINS WORKSHOP – CHARLTON SCHOOL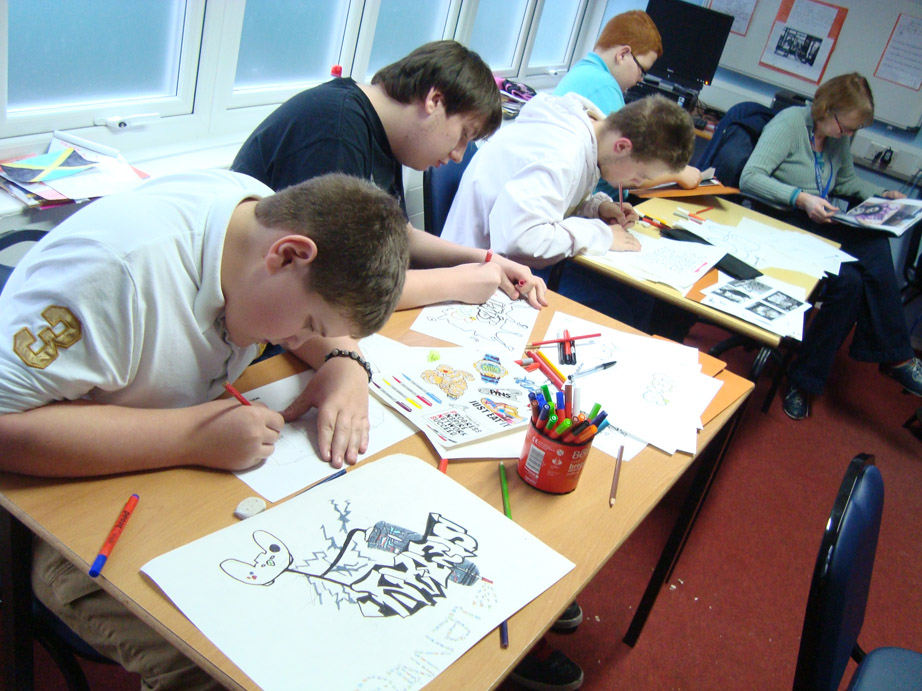 The first PINS Workshop of the year kicked off at Charlton School, a Group 7 Community Special (ages 11–19) School for students with low incidence special educational needs. They asked me to come down and deliver some creative therapy sessions which would allow the young people to express themselves through t-shirt/cap/canvas design and then all come together at the end to create an Olympic inspired mural.
The first session normally kicks off with some 'Free thinking' exercises, essential for the generation and flow of ideas, progressing onto idea development and then final outcomes…similar to how most Designers do their thing, literally breakdown the process.
I've always enjoyed running these workshops from way back in the days…the feeling of inspiring others, them inspiring you with crazy ideas, and having nuff jokes…can't beat that…almost feels therapeutic at times, I know, random, but hey, that's me!
A toast (ginger beer in hand), to plenty more PINS Workshops across the land!
Ps. For more info or if you'd like some creative therapy at your school / youth centre / community event / cooperate sectors, feel free to get in touch with Vanessa Moon at info@pinspired.com
PINS