SNEAKER SCOUNDRELS: SNEAKER EXCHANGE 2011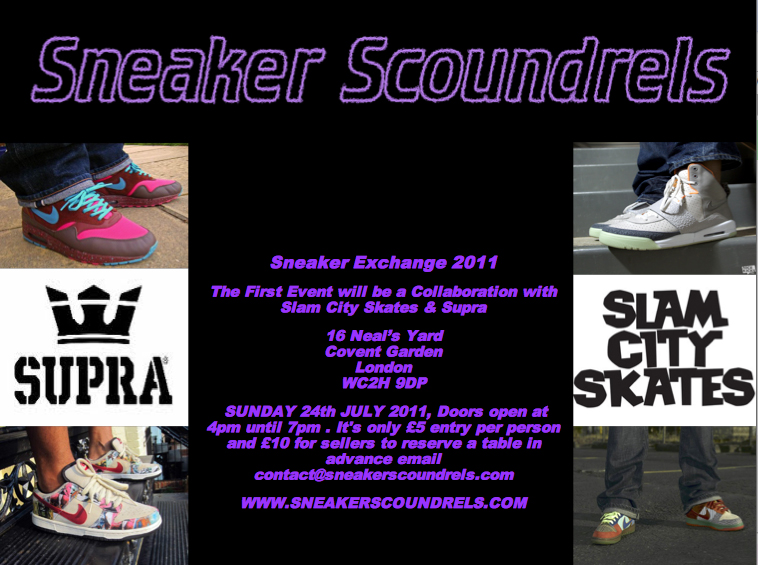 If you love your kicks, I mean really really love your kicks, why not set up a platform to sell, trade and mash heads with other like-minded sneaker freaks…thats what James aka Sneakerfreaka83 at Sneaker Scoundrels did.
He will be holding an event 'SNEAKER EXCHANGE 2011' this coming Sunday in collaboration with Slam City Skates and Supra at Neals Yard, bang in the heart of Covent Garden.
Expect loadsa exclusive and limited kicks which you simply aint gonna get at your local JD/Footlocker (errrrgh!)
So yep, if you on it, reach down, its a Sunday, even if its to see what this whole 'sneaker ting' is about and watch grown men/women drool over the sheer sight of a fresh pair!
Oh yeh, ill be selling my wares at the event, so why not come down, say elo n kop yourself some freshness!
PINS