KRISPY KICKS – NIKE AIR MAX 90 HYPERFUSE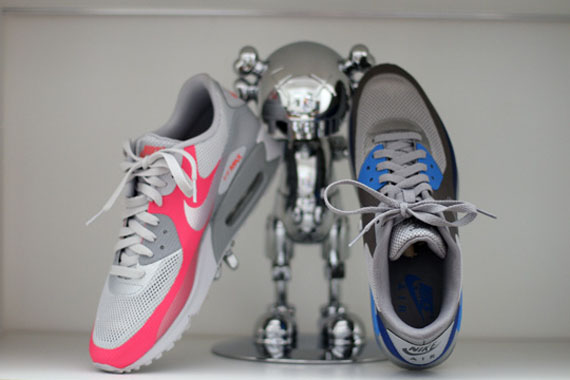 As you know, I love my AM90s and when I came across these…it was borderline the same feeling when I see a hot gal on road who makes me twist up my neck, look back and crash my car, basically, POW! Nike have took it to a next level with Hyperfuse technology which was first introduced in 2010 mainly in basketball shoes. This technology came about to solve three main issues, breathability, weight and stability . Heat and pressure fused together the three layers creating a crazy level of precision, unlike the original cut-n-sew methods, resulting in a fresh, streamlined look, which im definitely liking.
Dropping this Summer, official release date yet to be announced…will no doubt my eyes n ears peeled for this batch of freshness…will be kopping both flavours straight…I does pink well!
PINS
Via: Hypebeast