JUST EAT IT – KRISPY KREMES SS11 COLLECTION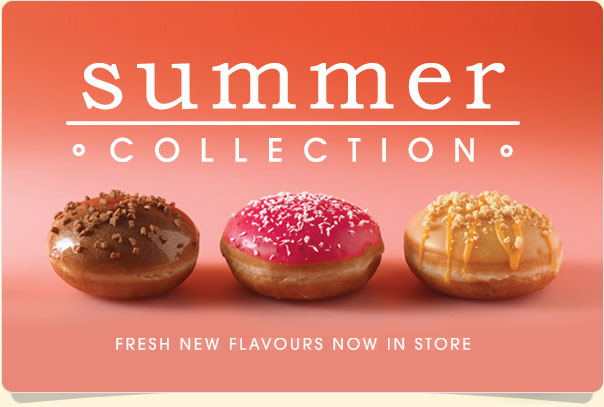 Krispy Kremes continue to bless us with mmmmtastic treats, and no doubt this Summer they gonna go all out with random flavours and crazy combos…the first 3 drops include:
1. Mango Passion Cheesecake
2. Coconut Ice
3. Creme Brulee
Available now at all KK hotlight stores, Tesco kiosks, coffees bars near you…
Still waiting on a Nutella version, think Ferrero Roche but donut styleeee, nice!
PINS