NIKE AIR MEAT 90s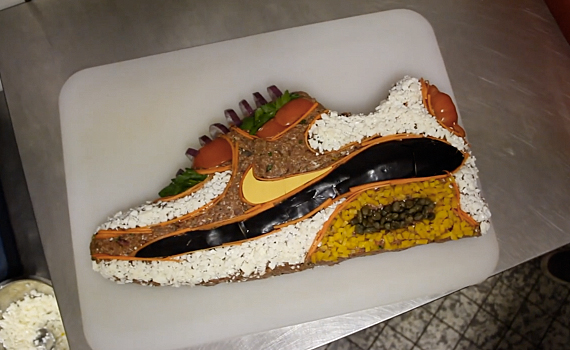 YOU WANT BEEF??
This whole food and kicks thing is becoming increasing popular all over the world, which ultimately validates my reason as to why I chose to paint up kicks in my donut stylee, food and kicks go hand in hand!
The Beef Brothers used an assortment of minced meat, cheese, oninons, tomatoes plus more, to create this Nike Air Mx 90 for Sneaker Freaker Germany's 2nd Issue at The Good Will Out sneaker boutique…
Sneaker/Food Art is defo the way forward…if I have anything to do with it anyway!
Via: Freshness Mag
PINS
AIR METT 90 from Sneaker Freaker Germany on Vimeo.