MUSEUM OF CROYDON / CROYDON ART COLLECTION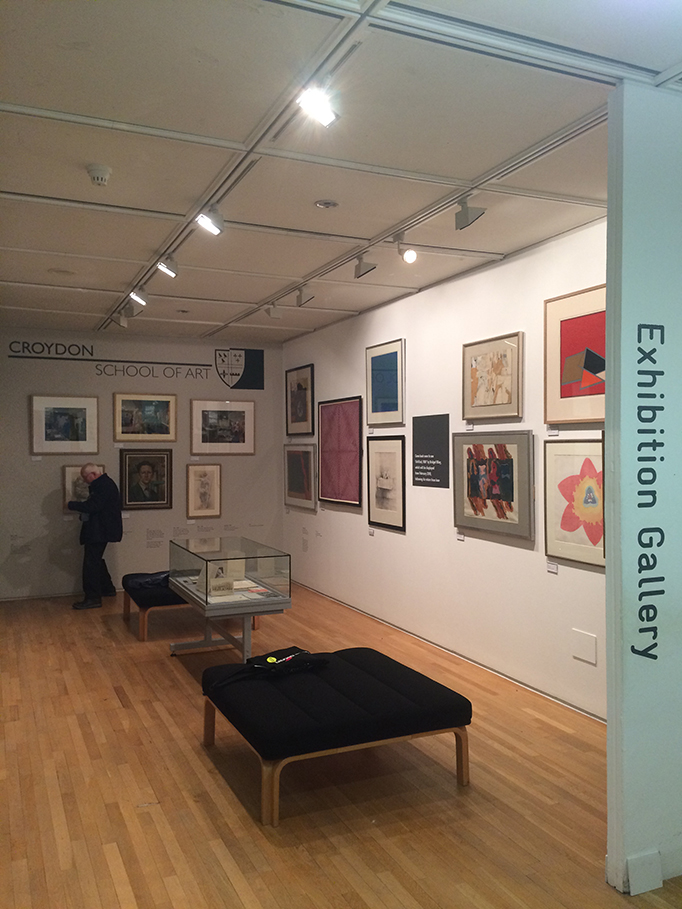 Been a Croydon citizen all my life, and although i've probably spent more time away from Croydon work-wise, I can't really knock it, even though I used to…Croydon simply put..is not that bad…
I mean yes there is a current identity / image of Croydon to fix up and yes, there can be aspects of Croydon 'culture' that can appear out-dated, but for me, as an artist, it provides this raw foundation to build something from a grass roots level, something to really engage communities with, all through the power of art and activism.
So if you didn't know, there's a Museum of Croydon, yes, an actual Museum like a smaller V&A (smaller) which I only found out about back in 2016. I love museums. I live in the V&A / Wallace Collection, almost. There's something about the archival & collective nature of nice 'things' which i'm drawn too, as well a sense of being informed & educated about the past which can help shape the now & future stuff. My only real concern with certain institutions has been the limited scope for culturally relevant programmes and the disconnect they can have with attracting wider, diverse audiences, even though their mission statements are intent on focusing on such things.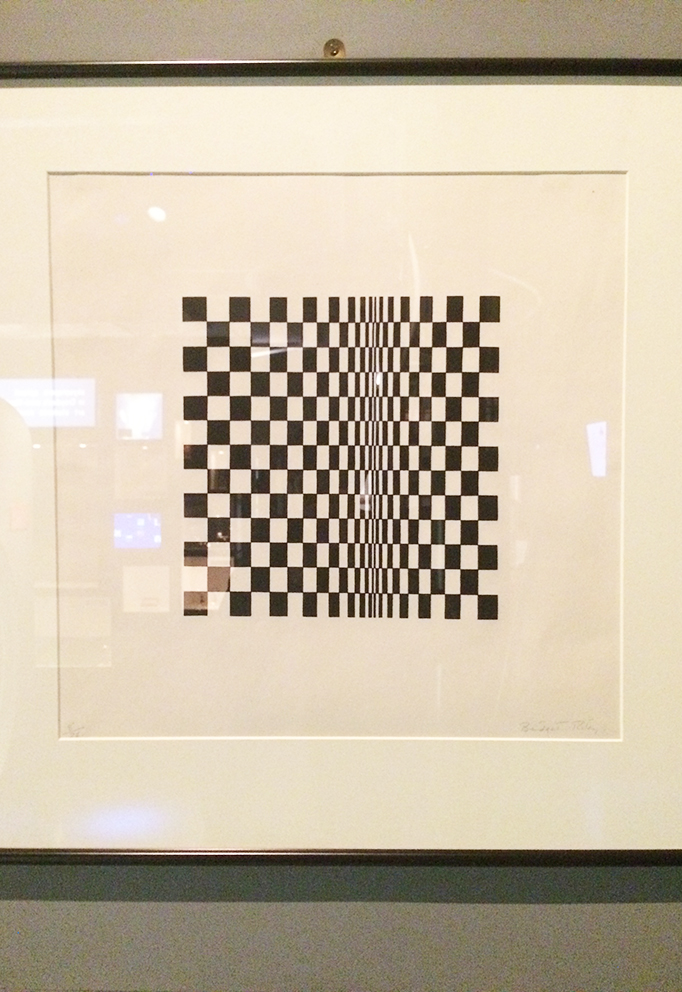 The Museum of Croydon looks after the Croydon Art Collection, which contains over 2000 works, including paintings, prints, drawings and sketches, dating from the 1600s to the present day. The collection comprises of local artists such as Norman Partridge and Cicley Mary Barker, to more prominent artists, such as Bridget Riley & Malcolm McLaren, oh and they have a lovely Patrick Caulfield too 🙂
Thought i'd kick off the year by gifting my 'No Face Like Phone' print edition to the collection, to not only stamp my 'Croydoness' further, but to diversify the collection with something a tad more contemporary and fresh. Thankyou to Collections Officer Emily Lansell for happily accepting the print into the collection, documenting everything and for educating me on the current archives.
Current exhibitions on show at the Museum: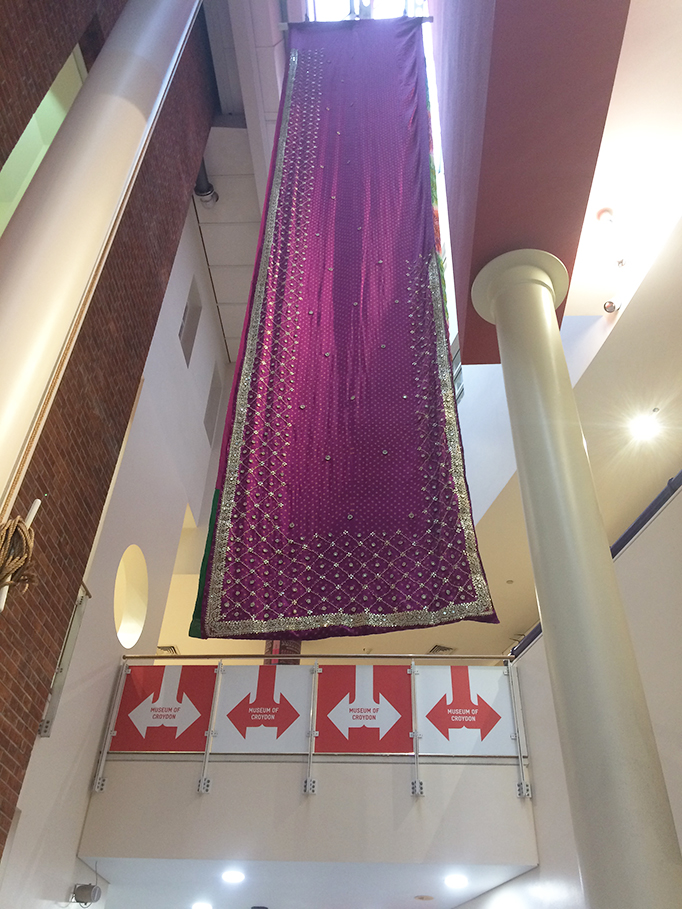 Gujarati Yatra – Journey Of A People
On now til 14th April
'Yatra' is an ancient Sanskrit word meaning journey or pilgrimage. 'Gujarati Yatra' refers to the journey made by people from their original homeland in Gujarat on the West coast of India, to the South and East of Africa and finally on to Britain and other Western countries. This exhibition tells the stories of the individuals and communities who made this journey through their objects and oral histories.
*Super impressed by the production value of show & enjoyed the textiles / drapery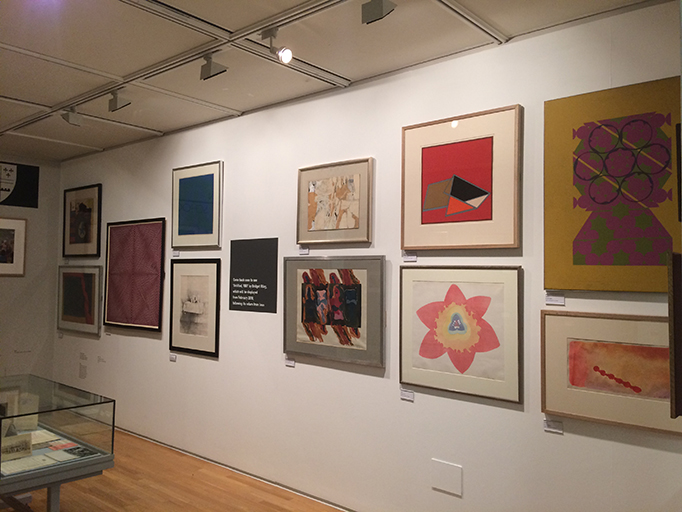 Croydon School Of Art show
On now til April
2018 marks the 150th anniversary of the foundation of Croydon School of Art, one of the borough's key cultural institutions. Croydon School of Art was established by the Literary & Scientific Society and formally opened in May 1868.
*Enjoyed the works of Richard Allen & Mel Boyaner in particular
All shows are FREE ENTRY
Tuesday – Saturday > 10.30 – 5pm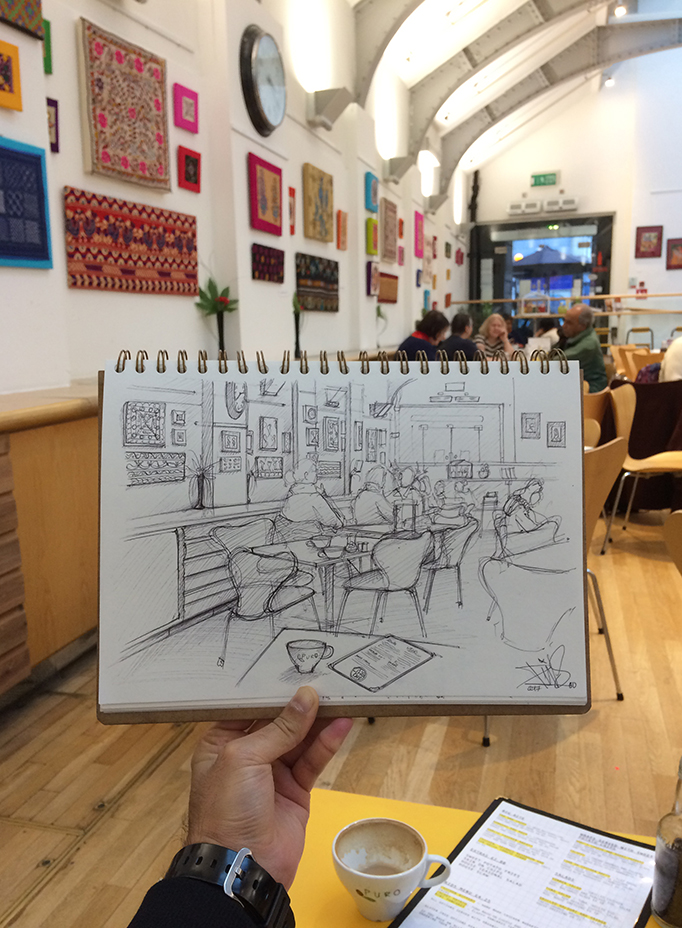 And when you're done, grab a cuppa in the Clocktower Cafe, and I may just sketch you, if about 🙂
P