#NOFACELIKEPHONE EXHIBITION AT DIGITASLBI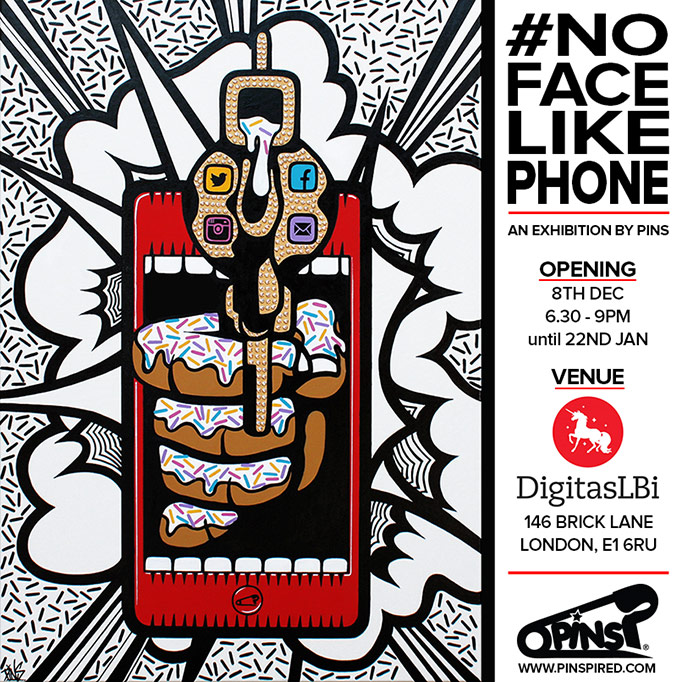 So, if you made it down to my last #NFLP show, THANKYOU! hope you enjoyed it, and if you didn't, i've clinched another opportunity to showcase the works (almost all) in another venue…
The nice guys at DigitasLBi, a global marketing and technology agency based in Brick Lane, have provided the entire space of their large reception area to install my works, sweet.
I'm really thankful for this opportunity as there were so many people who couldn't make the last show (a week goes pretty quick) so this is for them and everyone at DigitasLBi.
Hope to see you on the opening night, if unable to make it, the show runs til 22nd January 2017, simply enter the building and mention your there to see the exhibition at the reception desk.
Open normal work times during the week, and if you plan on visiting on the weekends at any point, simply email: pins.show@gmail.com and we can arrange something if possible.
Special thanks to Jonathon Akwue (Chief Exec) for making it happen, and co-curator Elisa De Martini 🙂
P