PINS X CREPE CITY 14 – RECAP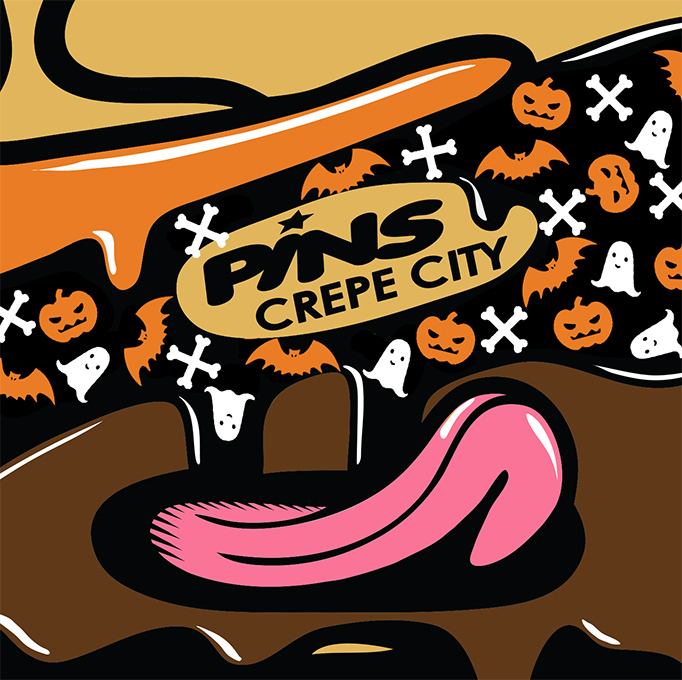 This blog post has the potential to be a really long blog post but I'm gonna keep it snappy and short-ish, hopefully…
So, if you dont know about Crepe City by now, in all the years you've been following my stuff etc, then that's a mess, a real mess…
Crepe City is a lifestyle, footwear and fashion festival that showcases leading street wear brands from across Europe and is host to the world's largest market of exclusive and hard to find sneakers.
Founded in London in 2009 by friends Ronal Raichura and Paul Smyth, Crepe City became the UK's first event where sneaker collectors could meet up, socialise and trade in trainers. We exist to celebrate the UK sneaker scene and to support up and coming brands.
Knowing the guys since their very first event down at Notting Hill Arts club all them year's back where I first exhibited some of my sneaker inspired wares, it's great to see the whole CC movement progress getting bigger and better each year becoming more of a sneaker lifestyle brand.
Crepe City has played a pivotal role in my growth as an artist / brand, using the event's to connect and engage with likeminded individual's through the shared love for sneakers and general fresh vibes.
So for their recent CC14 event at Truman Brewery, Brick Lane, they wanted to shake things up a bit, make things a tad more interactive and engaging, they got in touch and I was only too happy to help out…
With a decent enough budget I came up with a combination of stuff to pack out room T5 which included a doodle wall based on my infamous Krispy Max shoe, a sneakerhead selfie (with abit of helpie) board, some graphic vinyl column wraps, giant graphic pop-ups, random krispy wall hangings and a shoebox installation piece for the queue room.
This was by far the most exciting project I've been a part of, not only only was I able to display my work in full interactive effect, but also allowed me to involve the sneaker community as part of my art for the Marilyn In The 90s shoebox sculpture piece, which involved me requesting empty Nike shoe boxes via Instagram / Facebook / Twitter / Individual stores / etc within a two week period prior to the event…the response and support was great and managed to achieve beyond my target of 100 boxes, POW!…had this idea for a while so really glad I got the chance to knock it out.
Even got a taster collab sorted with Dum Dum Doughnuts who planted the Krispy Max onto sugar paper onto their freshly BAKED, not FRIED donuts, a much more healthier option which I'm sure you'll agree…more coming soon from DDD X PINS.
Overall, the event was even more hype as expected, the queue situation was a madness and literally never seen so many kicks under one roof, glad I've calmed down buying them though, but the urge to cop still remain's strong, oh well…
Big thanks to… Paul, Ron, Morgan, Vic and the rest of the CC team, Lurwin (Bodyguard/DIY), Leigh (Willow Graphics) Genius (Photography / No. 2), Stuart (Photography / No. 2), Karen (PR/Assistant), Jonnie (Video), Liam (Video), Hannah (Nomad Studio), Sara (No. 1.5), Anthony D (No. 1.5), Sean (PR), Paul (Dum Dum Doughnuts), Andrew / Jay / Bradley & crew at Size (Carnaby Street), the crew at Nike (Covent Garden), Sian / Carol & crew at Offspring (Covent Garden), Orla (OOK Architects), Schuh at Covent Garden, Luke at Sports Direct (Oxford Street), Sebastian and friend, Fenton at Size (Covent Garden), Carlos, Paul (@theboywednesday), Tyler Ellis, David (@GraffitiLondon), Karolina and of course Mumsy (No.1)
#PINSxCC #Crepecity #CC14
Until the next 1…
P