RIVER ISLAND X SUPA ACADEMY X PINS – TOTE BAG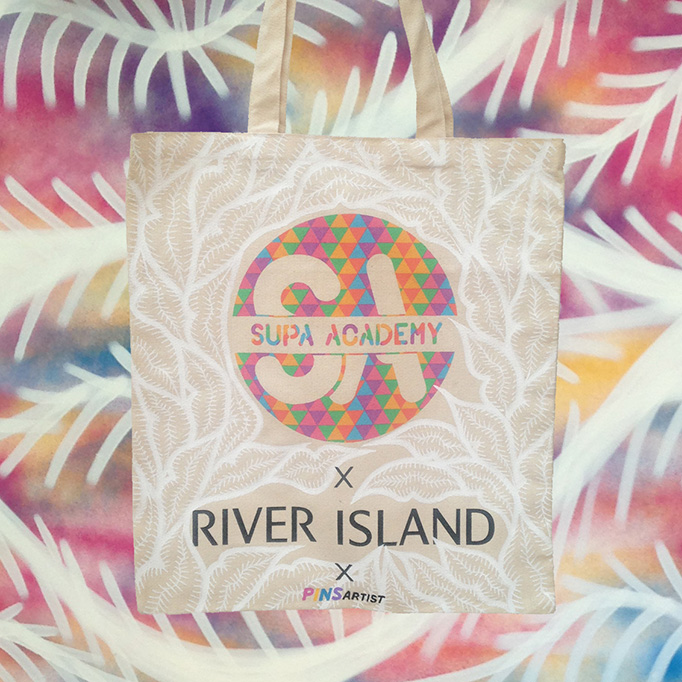 So the Supa Market run by Supa Academy and supported by River Island over the weekend was a huge success and really glad I was part of such an enterprising initiative.
So much so, I contributed my artistic flavour to one of their tote bags which is now up for grabs…
For a chance to win this exclusive & limited edition tote, simply check out @SupaAcademy on Twitter to find out how to put yourself in the running…good luck!
Ps. Full recap and pics from Supa Market coming up soon!
P