SURREY STREATERY MURAL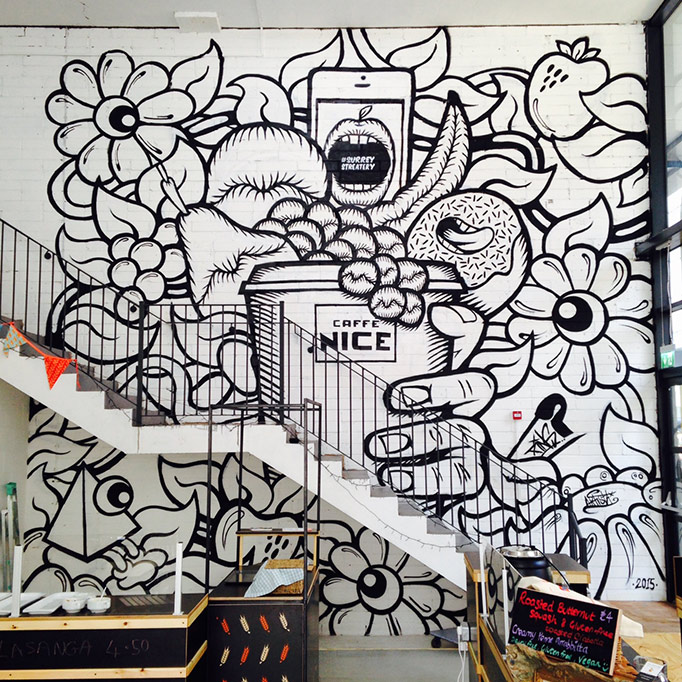 Recently collaborated with fellow friend and artist, Artista, on a super fresh mural for the Surrey StrEatery down in Croydon aka The Cronx…

Surrey StrEatery is a new indoor food hub in the heart of Surrey Street market. Food and drink is prepared on the spot using ingredients sourced from the market.
Located in the middle of Surrey Street, the StrEatery is on the corner of Surrey Street and Exchange Square, a 10 minute walk away from East Croydon and West Croydon stations.
Going for that monochrome vibe, I sprayed up some of my fresh #LipFruit with a mahooosive Coffee cup and Artista added her signature nature / genderless forms, which worked out pretty sweet…
Ps. the food here is amazing, especially JC the cake dude who makes these overly delishhh homemade cakes fresh daily (carrot cake is The Shiz!) and the Flat Whites from ROCOs Coffee, best around, so reach up n eat up init!
P