THE BIG NOISE FESTIVAL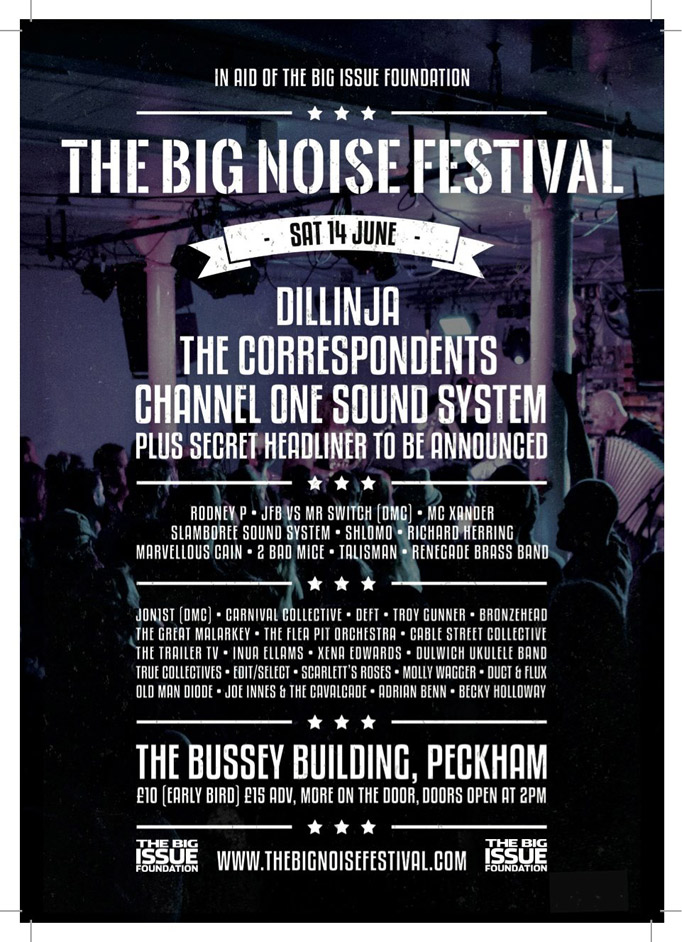 Noise, Camera, Spray Action!
The Big Noise is an arts and music festival which will be held at The Bussey Building / CLF Arts Cafe in London on 14th June 2014.
The Big Noise Festival will showcase and celebrate high profile and emerging visual and live artists, as well as theatre and comedy groups, musicians, bands and DJs.
The project will raise funds for The Big Issue Foundation; all of the money raised through ticket sales, as well as the further fundraising elements, will go directly to the charity.
I'll be down spraying up some live art with a bunch of other street artists, so feel free to roll down n get art messy….
Peep the promo vid for a taster…that's my camo hand spraying at 0.54secs… 🙂
Tickets can be bought HERE or on the door
#GreatArtGreatCause
P