THE BIG NOISE FESTIVAL – PINS WORKSHOP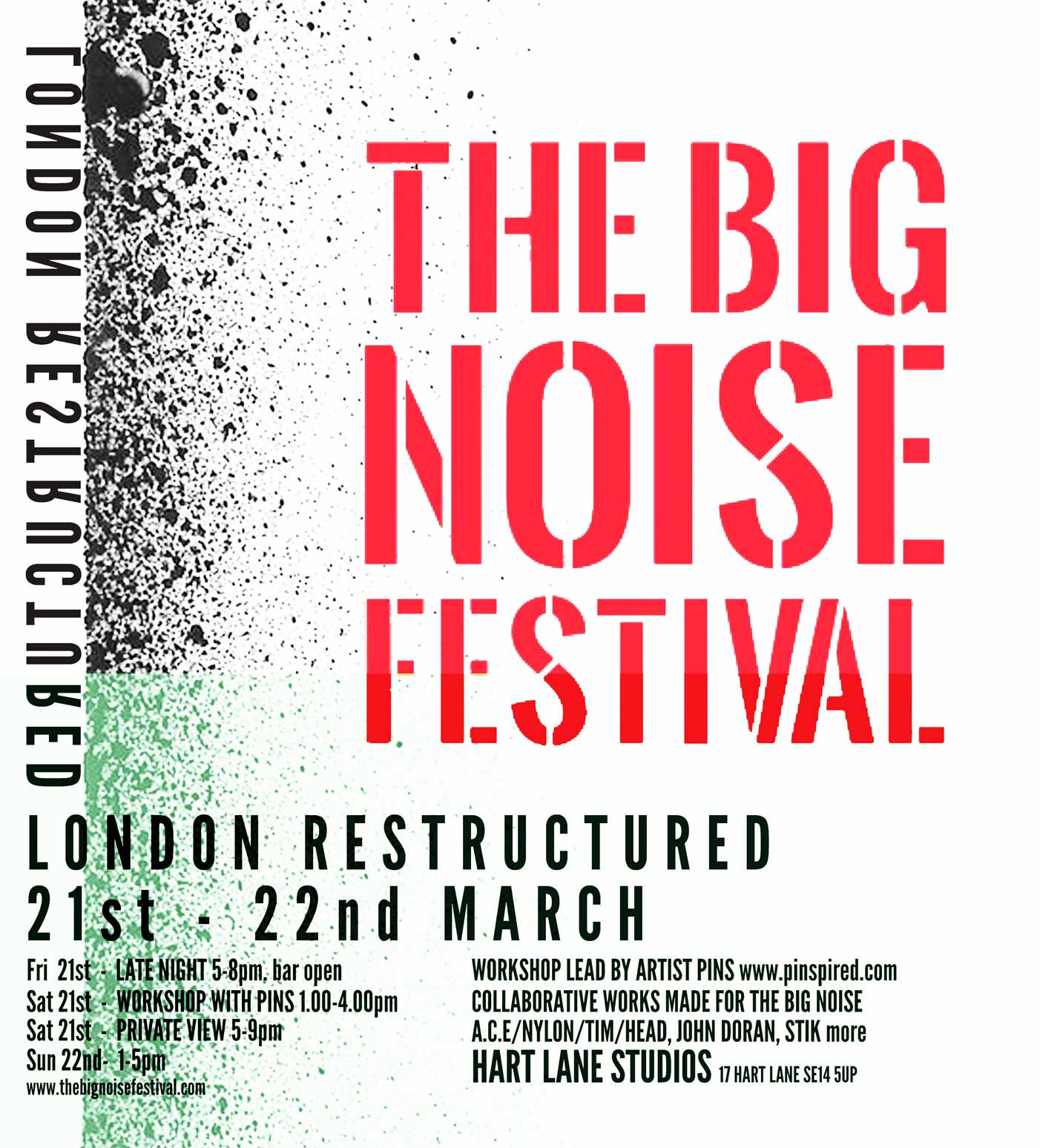 Big Noise, Big Issue, Big Reason for you guys to come down and join me this coming Saturday where i'll be holding one of my 'Graff Tees? Yes Please!' Workshops. I'll be showing individuals how to customise their tees using stencil / spray can techniques, taking it back to the old sCool basics…only got a limited batch too so please try and arrive early to avoid not getting one!
The Big Noise Festival is being organised by a dedicated group of volunteers to raise funds for the Big Issue Foundation.
Taking place on 14th June 2014 at the Bussey Building/CLF Arts Cafe in Peckham, it is gathering artists both visual and live to provide a fantastic day of entertainment, all in aid of a very worthy cause. Featuring live music, dj's, spoken word, comedy, poetry, theatre, and art it will give you the opportunity to enjoy a great selection of shows, while addressing the issue of homelessness in the UK.
We're very excited about the event and to get things started, we're holding smaller events and workshops around London in March April and May, within some intimate venues where you can see and hear a hand picked selection of our artists performing and exhibiting at our main festival.
Please help to make a difference by supporting The Big Noise. All money raised goes directly to the Big Issue Foundation.
Spread the word peeps! 🙂
PINS