PINS FEATURED IN TATLER MAGAZINE!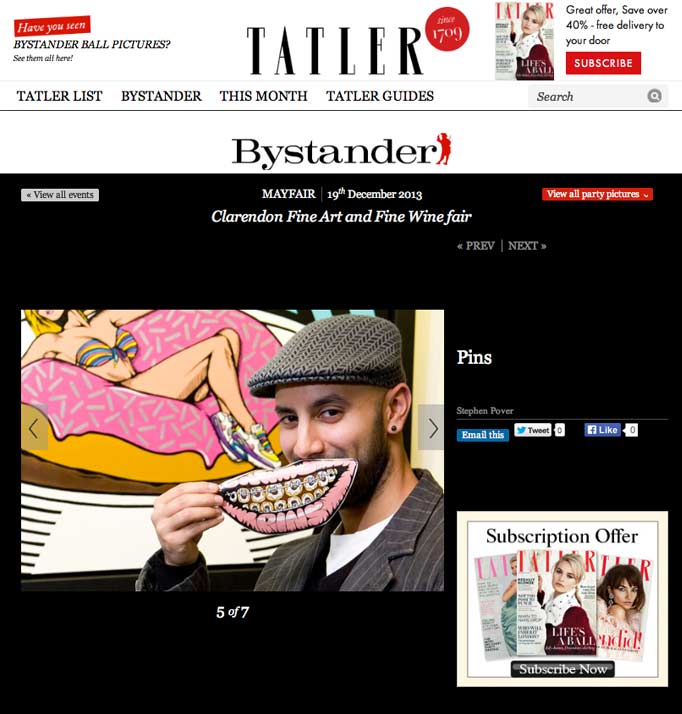 So in the previous post I mentioned I had a mixed group show up until the 2nd Jan…to coincide with this, Clarendon Fine Art put on an evening of fine art mixed with fine wine by Ralphs Wines (real nice bloke!) which went down pretty well (not the wine, I dont drink, Apple J flex), which Tatler Magazine featured in their latest Bystander instalment, peep it HERE for other pics n info on the night…
Shout out to Stephen Pover Photography!
PINS