STREETFEST – EXHIBITION 2012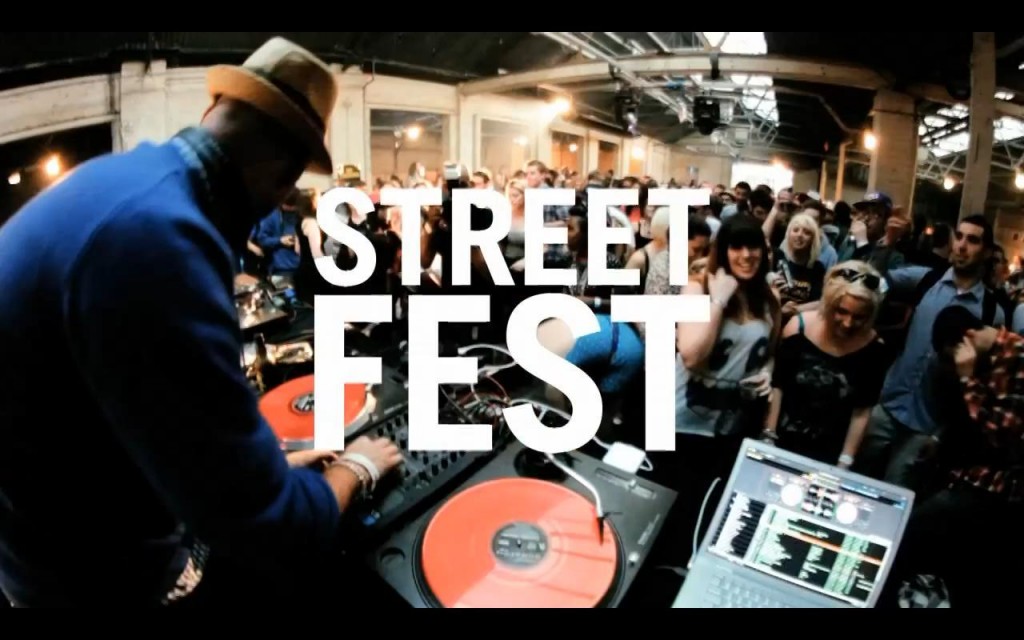 The StreetFest team is pleased to be hosting its first photographic exhibition at Boxpark, launching October 4th, 6pm-9pm…
As always we aim to entertain. On the day we'll have an array of spoken word and live art performances courtesy of Remedy and our family of artists. We will also be giving away complimentary tickets for StreetFest 2013 along with special prizes and some complimentary drinks on the night!

The exhibition will tell the 'story' of StreetFest since its inception in 2008 through a selection of carefully chosen images. The photographs pay homage to the creative community that comes together every year to show the world what raw and ground level artistic impression really is!

The classic moments of the day have been captured over the years through the eyes of our family of official and unofficial photographers, Wayne Mosser, Takahiro Nakayama, Yoshitaka Kono, Rickford Compton, Ollie Adeboye and Olivia Frayman.

Ps. The SF Team will be giving out some limited PINS goody bags on the night filled with freshness, cos im nice like that, so get in sharpish! 🙂
#STREETFESTEXHIBITION2012
PINS