SNEAKING INTO FASHION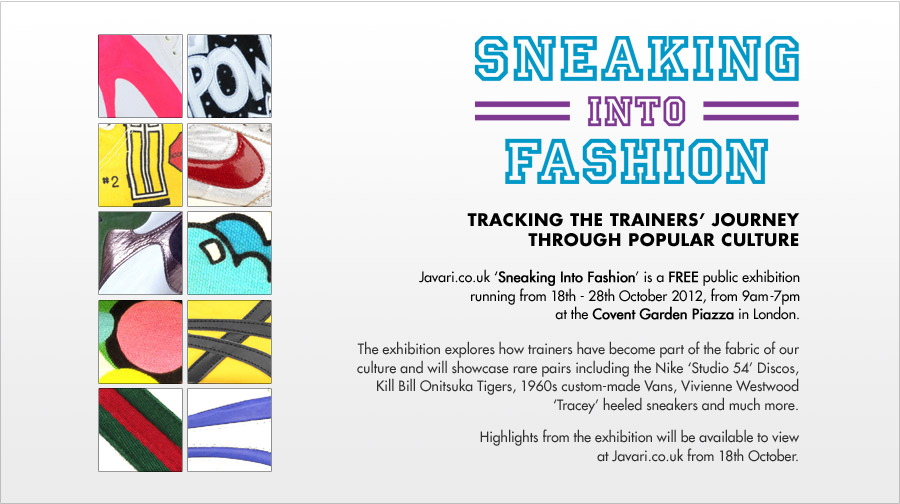 COOL EXHIBITION ALERT!!
Put on by Javari.co.uk and curated by Tori Turk, the 'Sneaking into Fasion' exhibit showcases the rise of footwear from the early days to the modern day in fashion. There will be a mash up of styles including various celeb endorsed kicks, old skool classics and current hotties on display…POW!!
PINS