WHITECROSS STREET PARTY 2012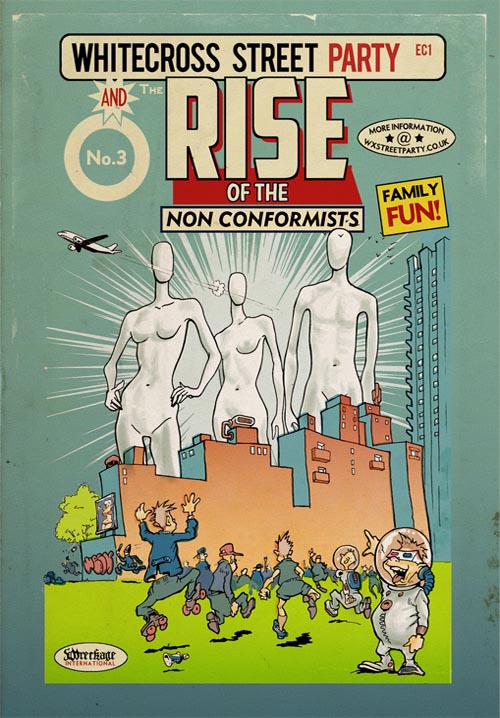 Whitecross Street Party is back again this year, and i'll be down selling some freshness….
The Whitecross Street Party: Rise of the non-conformists is a two-day street party and four week exhibition featuring some of the world's most creative pranksters and musical mischief makers.
For two days on the 21st and 22th July the Street will become a celebration of the arts involving some of the most exciting local and international creatives who will transform the city landscape into a giant outdoor art gallery.
It's a free thing, so no excuses, roll up and absorb some serious arty farty vibes!
If driving drive down, roadside madness may occur due to the Olympics, so prepare beforehand…
For more info, click HERE
PINS