CREPE CITY X NIKE: SUMMER SELECTION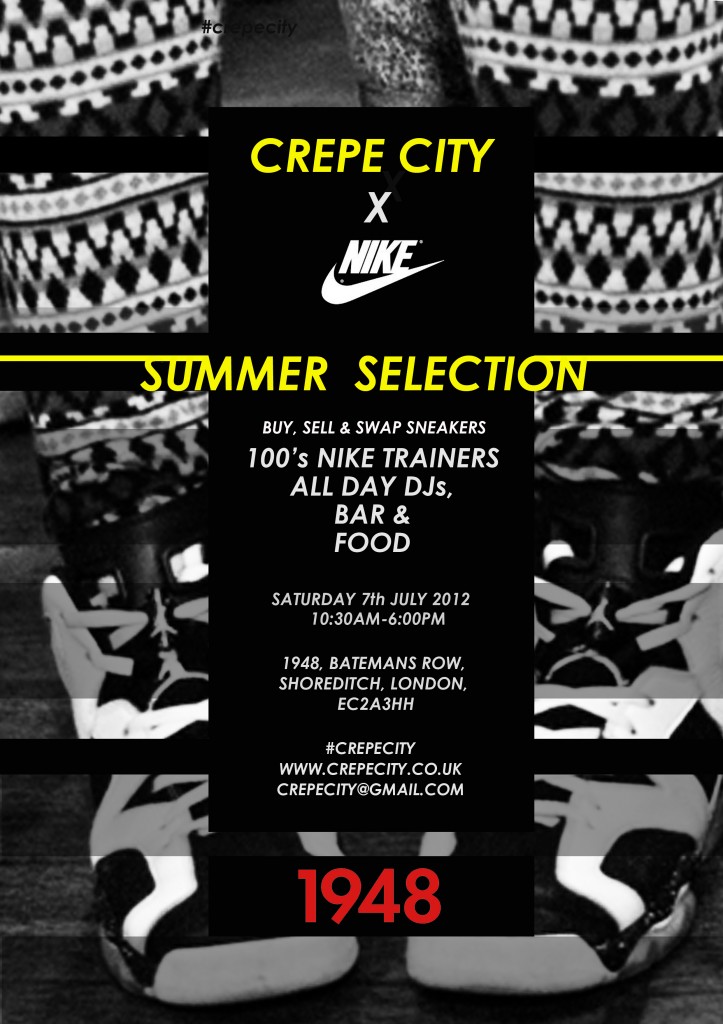 The good ol' chaps at Crepe City have hooked up with Nike 1948 to bring that summer freshness to all sneaker fiends across the land…no doubt gonna be one serious Nike fest up in there, Air Max at the ready! 🙂
I'll be down selling my Nike-inspired artwork including limited edition prints and canvas pieces, but no clothing this time! And cos im nice guy, ill be doing a raffle/giveaway on the day, for a chance to win a signed/numbered 'Sole 2 Sole' silkscreen print, limited edition of 25!
So yep, hope to see you down, if not, oh well, your gonna cry when you find out how dope it was! 😛
*Free PINS goodies to the first 5 who come by and mention the PIN CODE: 1948POW!
PINS
Ps. Please do bring a substantial amount of cash, Art aint cheap! 😉