ALMA STREET FAIR RETURNS!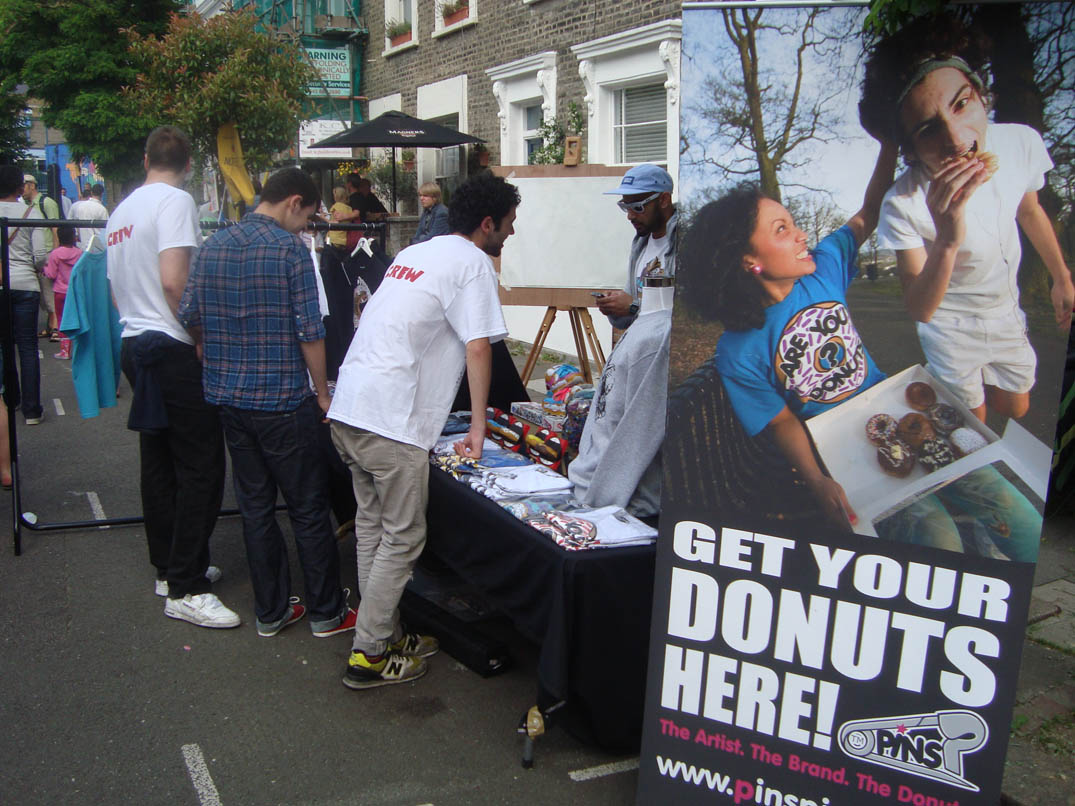 Alma Street Fair returns once again and im selling my bits there, POW!!
Last year, the fair was ram jam with arty farty locals, families, live art, vintage wares, creative workshops, good food and music courtesy of Mr Hudson! This year the fair will be pretty much the same, but with a new addition, The Art Street. This will showcase 22 artists in an outdoor gallery made entirely from shipping pallets, there will be the 'Art Shed', a little wooden abode showing a series of new short films by a wide range of artists curated by Viewer Gallery, and there will also be the Arts Marquee offering a range of workshops and general arty fartyness over the whole day.
The Art Street event fits into Alma Street Fair which is right next door…I'll be bang in the middle of both streets, at the junction near the main stage, so come n say elo 🙂
DATE: Sunday May 27th
TIME: 12-7pm
WHERE: Inkerman Road, London, Nw5
Big shout out to Mel at Freespace and Nelly!
Ps. Let's pray that the weather's gonna be nice…feel free to do a little sun skank just in case! 🙂
PINS
Tags: art, street, fair, inkerman road, london