'GRAFFITI DOODLE' WORKSHOP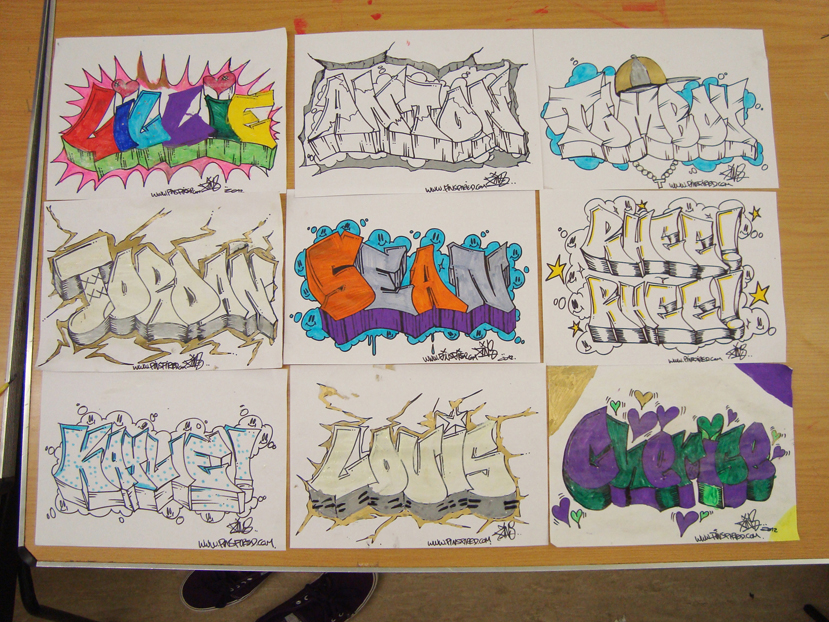 Been doing 'Graffiti Doodle' Workshops for a while now, which basically involves me plotted up in one area, doodling people's names/phrases in a graf style on paper/card, the kids then colour them in, simples! This keeps them occupied for a healthy minute and they absolutely love it…the power of funny shaped letters is strong!
Thought i'd advertise it on here as I'll be adding a separate section offering a variety of creative workshops soon…
If your interested in hiring me for your school / youth centre / community event / party, please get in touch at info@pinspired.com
Not only do you get my creativeness, my cool way with kids, but I also bring jokes too, like this one…"Why did the chicken cross the road?? To go to Nando's and get munched!!
See, you can't stop laughing can you! 🙂 🙂 🙂 🙂 🙂
PINS
Tags: graffiti, doodle, art, parties, workshops, youth, creativity