STREETFEST: 1 WEEK TO GO!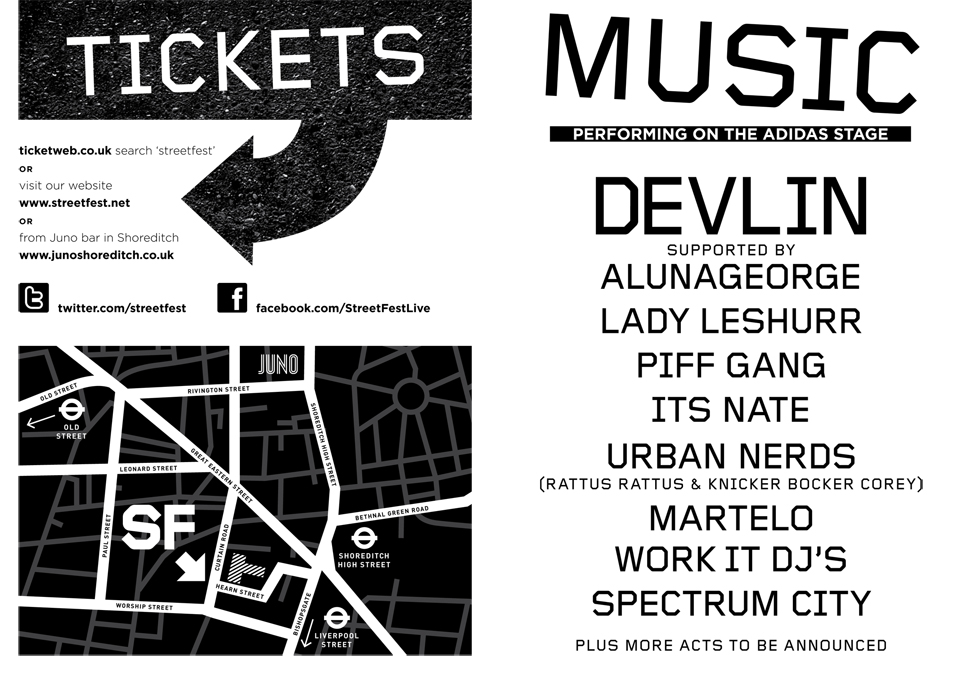 Guys n gals, in case you didn't know, the beautiful thing that is Streetfest, will kick off this Bank hoilday on Sunday 6th May ram jam with goodness just for you…i'll be down selling some freshness including some of that new newness which aint available on online just yet…so pass through n say elo 🙂
Tickets available HERE!
Ps. Don't worry about the rain, you got two huuuuge warehouses to rave it up in 🙂
Ps Ps. Bring lot's of cash, special hook ups on the day!
PINS