'MOUTHY KICKS' HAVE LANDED!!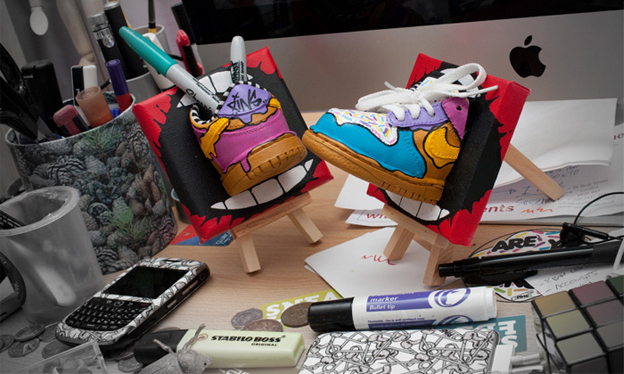 Today see's the drop of my latest creation…the 'Mouthy Kicks'!
Individually hand-crafted using actual Nike Dunks on mini canvases, these double up as pen holders, perfect for your desktops. Think of these as 'Cool Desktop Art'. Limited to only 5 pairs, these are sure to get munched real quick!
Each pair signed, dated and numbered.
Comes in PINS presentation box with easels, stickers and keyring.
AVAILABLE TO BUY HERE
PINS