PINS – OFFICIAL BT ARTIST FOR THE LONDON 2012 GAMES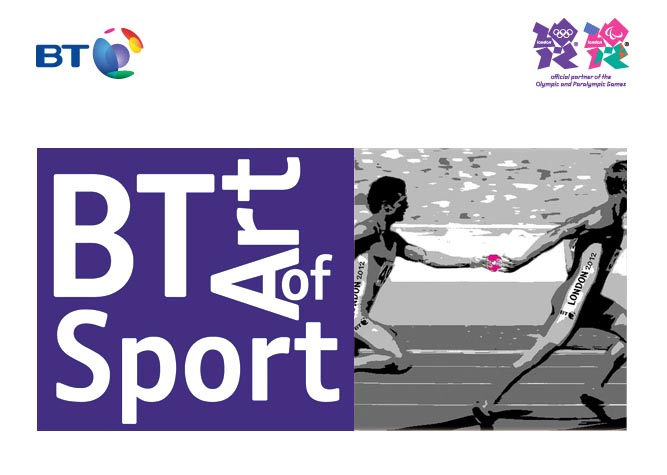 With the recent loss of my pops, I remember him saying "while the sun still shines, keep working!"…right now the sun's blazin', so been putting the work in after BT chose me as one of their artists for the London 2012 games. 🙂
The BT Art of Sport programme launched in 2010 and forms part of BT's activities for the London 2012 Cultural Olympiad.
Our aim is to showcase the work of a number of artists using various media to produce works inspired by the London 2012 Olympic and Paralympic Games. We're also supporting charities like ParalympicsGB in the run up to the Games.
Whether it's a stunning photograph of a Paralympic athlete, a painting capturing the amazing party atmosphere of the Games or an intricate bronze sculpture of an Olympic competitor, we believe in the power of art to tell the stories of London 2012.
For me, the Olympics is like one big buffet on a plate, full of different flavours and tastes all coming together to feed the world that sporting goodness. Most of the artworks will represent various sports with a donutty/sneaker twist, exploring ideas about success, cheeky desserts, and the London way of life.
I've knocked out a couple of pieces so far, check them out HERE
These works plus more, will be exhibited at various galleries throughout the country…First exhibition will be at the 03 Gallery in Oxford on 6th April…for more info check HERE
Big shout out to my fellow artist and friend Jeremy Houghton
More updates coming soon…
PINS