CREPE CITY 5: ALL DOPE EVERYTHING!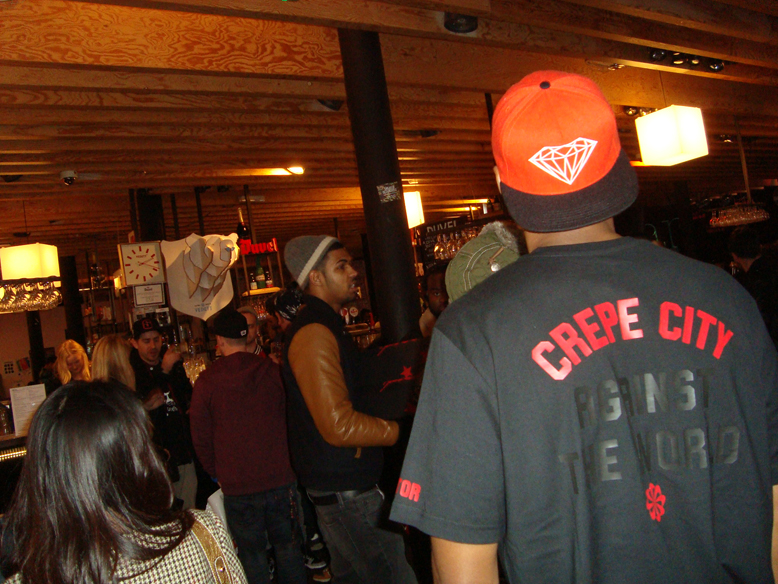 Crepe City 5…if you didn't reach, you seriously flopped!
After being with the CC guys for the past 4 events, the sneaker event has grown from strength to strength each time, and this one was ram jam indeedy! With an increase in sneaker freakers, streetwear brands and some rather dope lookin' individuals, the vibes were straight freshhhhhhhh!
Was fortunate enough to meet a fresh sneakerette in the scene going by the name of 'Magz' (she in the below pic on the far right…quite possibly the nicest woman in the game, her passion is ALOT, look out for her!) who creates silhouettes of various Nike shoes by laser cutting different materials leaving a clean aesthetic…defo gonna be hooking up with her for some crazy collab!
Big ups to the CC Team: Rons/Victor/Paul/Kade, until the next one…
Video coming soonish….
Photo Credit: Chris Searle
PINS