CARROT 'DONUT' CAKE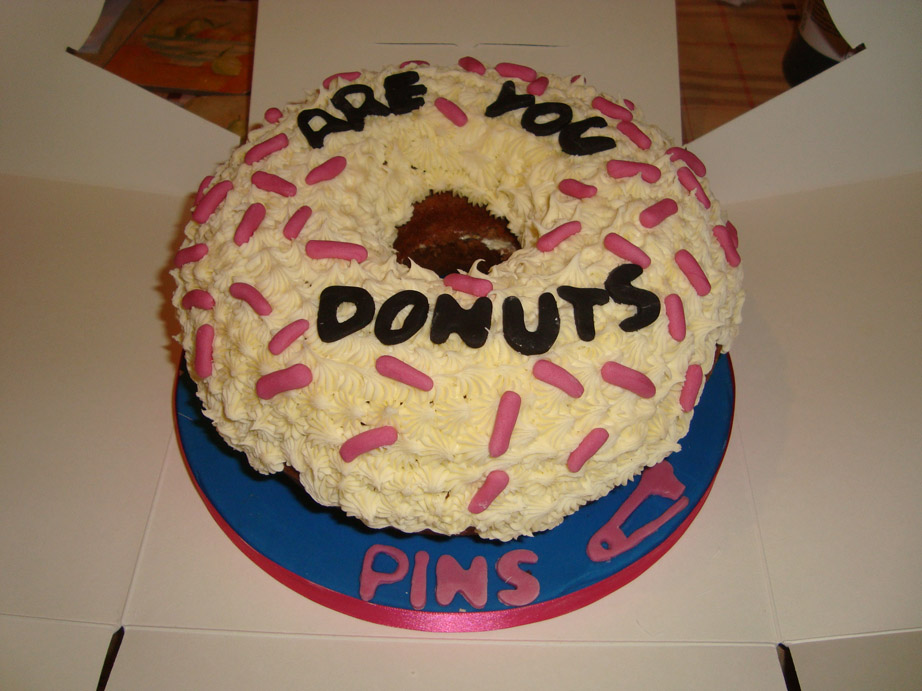 When my mate told me his aunty made cakes, i thought cool, yet another 'cupcake queeny'…told him to get some samples of some carrot cake ones, lurrrrrve my carrot cake!! Expecting one, two small little cupcakes, his aunty went all out and actually duplicated the 'Are You Donuts' design (the one on the blue hoody) into a proper size carrot cake…my eyes popped and my mouth dropped!
And here it is…and if you want it, or another flavour/style of your choice, im talking orders so just ask…
…now off to demolish this beast, wish me luck!
PINS