DECA: CELEBRATING 10 YEARS OF RWD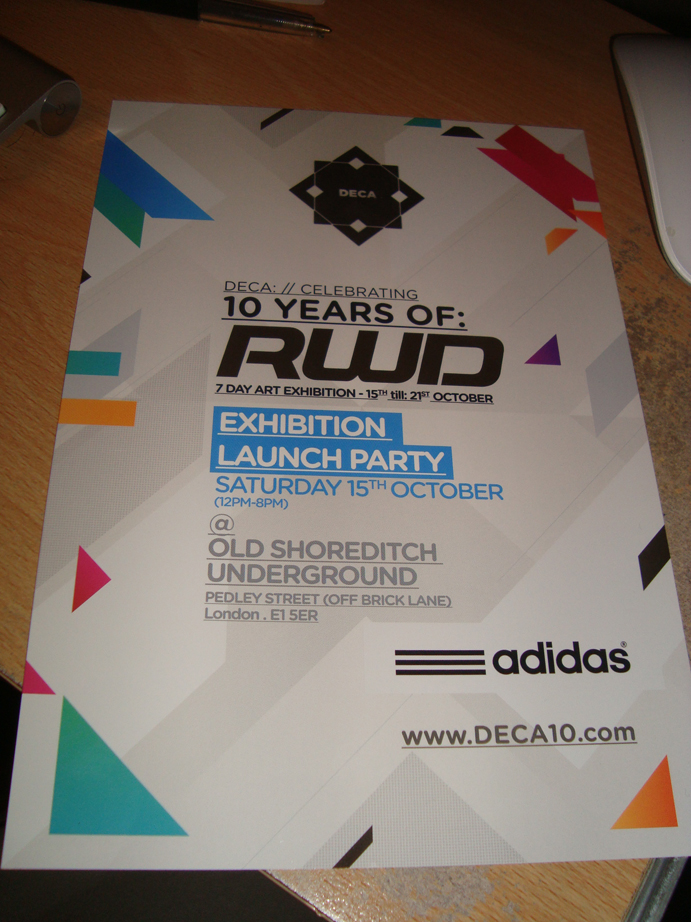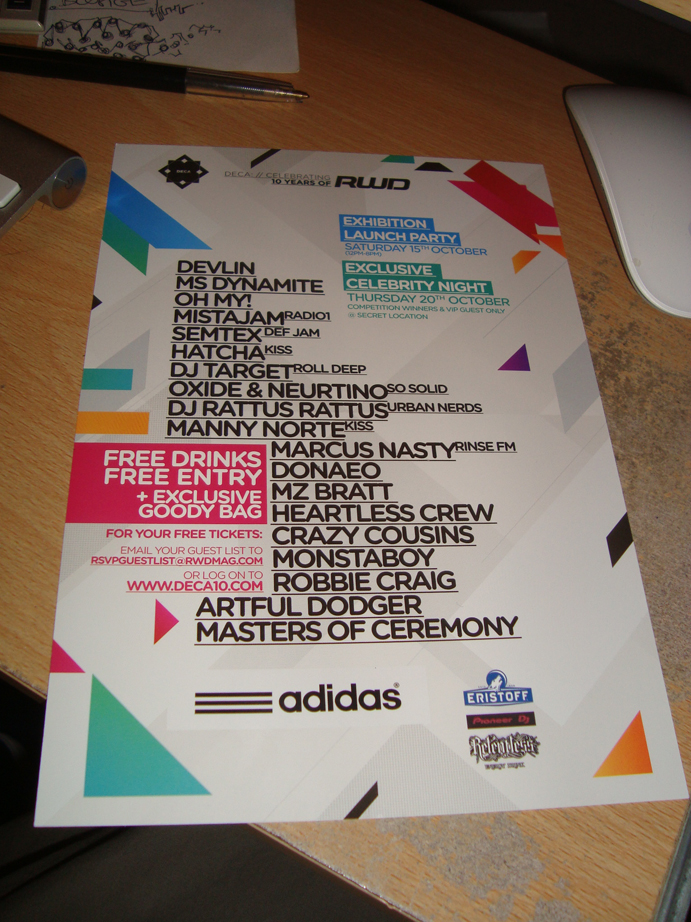 DECA, a movement that celebrates the past 10 Years of Underground Culture in London, is putting on an exhibition in Shoreditch, from the 15th-21st October, showcasing 10 years of RWD Magazine.
Now if it wasn't for RWD mag, I'd no doubt get very bored on the numerous train rides around LDN without it…its current, has dope content, fits in your pocket and represents LDN on that street level…big up Hattie Collins (Editor) and Dacre Bracey (Creative Director) for putting in the work and for the hook ups in the past…
I'll defo be reaching down and supporting…the music line-up alone looks kinda DONUTS!…Oxide & Neutrino hopefully gonna reach too, now thats some old skool ish right there…whatever did happen to them??
Entry to the FREE launch event can only be obtained by requesting tickets HERE but the rest of the exhibition is free.
PINS