FRESH DROPS: 'WHAT GOES AROUND COMES AROUND'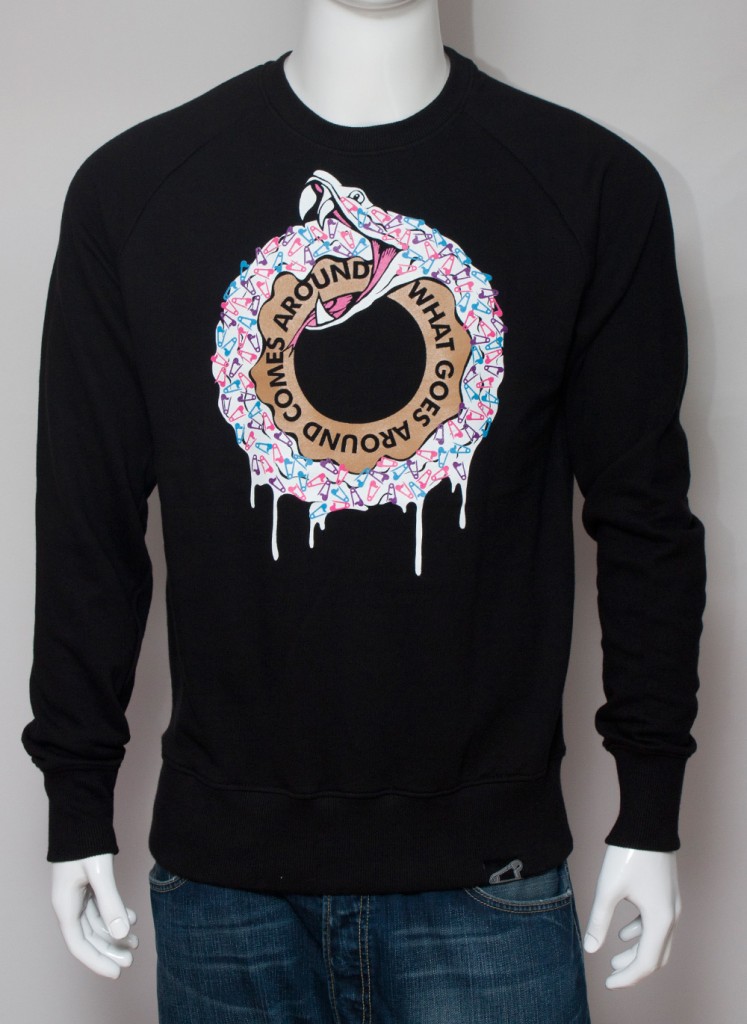 Today sees the drop of my latest design: 'What goes around comes around'…and it really does! Looking back on my short lived life, and analysing my manoeuvres as well as others such as them 'bullies' back in school days and other shady characters in life, I can honestly say, the more you treat others with the same respect as you would like to receive yourself, the more you get back, and the more negative ish you put across to others, it always comes back in some shape or form, some call it karma, I call it 'your time will come', end of!
So do bad and it will feel like biting yourself with pins on top, ouch!
Tees/Jumper both limited in numbers and available to buy HERE
PINS