JUST EAT IT – GINGER CAKE / CUSTARD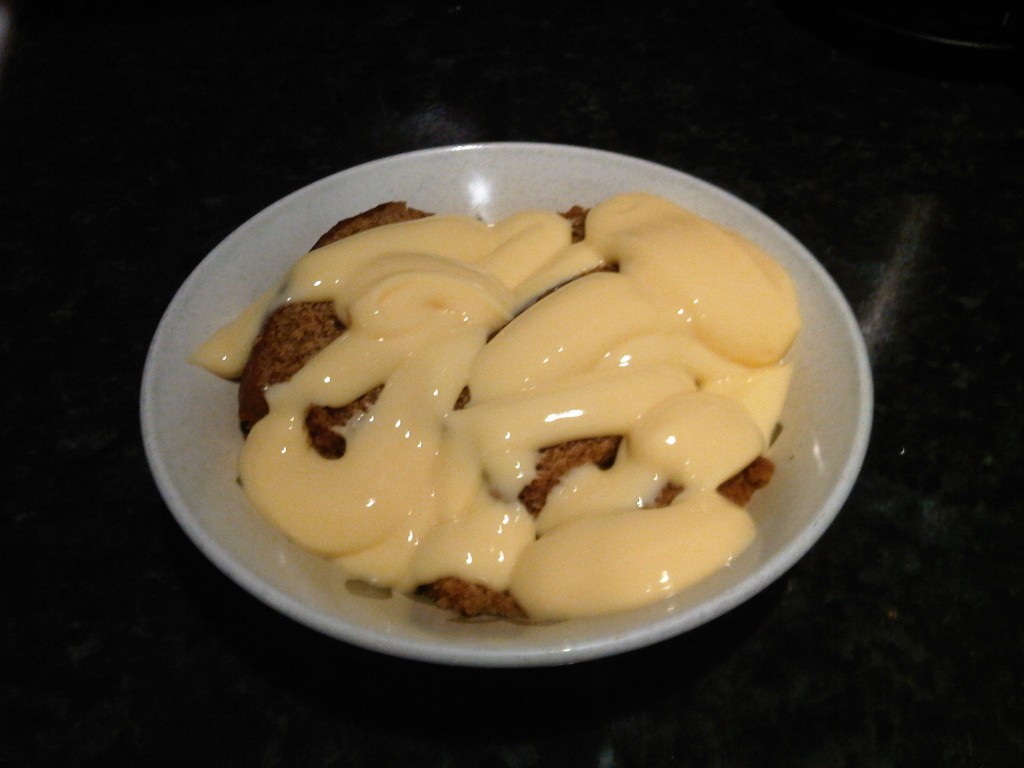 My local Tesco finally re-stocked on Jamaica Ginger cake, been waiting like 2 weeks! If you havent tried it, I suggest you do, been munching it from way back in the day, even without custard its the lickkkkk, try the following:
1. Cut cake into healthy sized slices
2. Put a dollop of margarine on each slice
3. Put on the grill under a low heat
4. Place slices under grill for about 2mins
5. The margarine would have melted nicely into the cake by now, so take off grill
6. Leave to cool for 2 seconds (leave any longer, and a family member will snatch a slice, trust me!)
7. MUNCH!!
PINS