REPLICA – GORAN KLING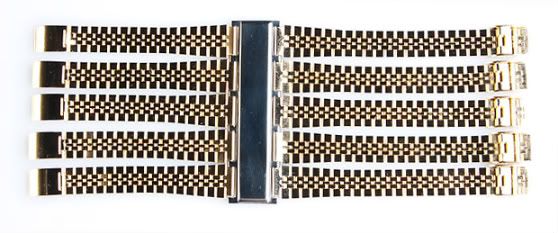 Swedish goldsmith/designer Goran Kling introduces his wrist watch-inspired jewellery, Replica, his first commercial collection. A mash up of conceptual design and traditional craftmanship, Kling takes the template of existing wrist watches and creates some pretty cool bracelets, with an artistic pendent replacing the watch face.
FYI: He also created that oversized chain necklace for Dizzee Rascal in the "Bonkers" vid!
PINS