'WHAT YOU GOT!' Sneaker/Dance Battle event!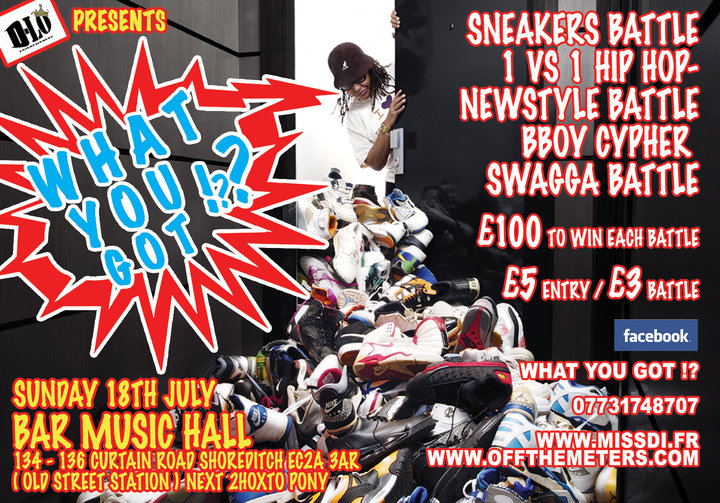 What you doing this coming Sunday?????? Nothing??? Thought so! You need to reach down funky fresh Shoreditch at the BAR MUSIC HALL for 'WHAT YOU GOT!', one mash up night of Sneaker n Dance Battles n Old Skool Hip Hop…I actually have no idea how the Sneaker battles are gonna run but apparently there's gonna be some judges and they gonna be doing some judging on the POW-NESS! of the kicks, and BLAM! the POW-EST! wins £100…judging by that, aint half bad!
I will be down in full donut effect selling my merchandise, aswell as some exclusive pieces which aint even on the website yet, they OVER fresh, trust me!
For full info about event, click HERE
PINS