OFF THE RADAR soonishhhh!
Everything packed n gud to go for the OFF THE RADAR event in a couple hours, including 4 new colourways of the two popular designs JUST EAT IT and ARE YOU DONUTS…as well as the Krispy Shades making a return after receiving a ridiculous amount of emails wanting them back…so they back n krispy as ever! Soz about no uploaded pics as of yet, my camera's battery went dead out…So yeah, all done, just sippin my Ovaltine, typin this ish, listen to Wileys Zip files n gona konk out now….got 'board' earlier so thought id freshen up my clipboard with some AYD sticks…possibly the most krispiest clipboard in the world!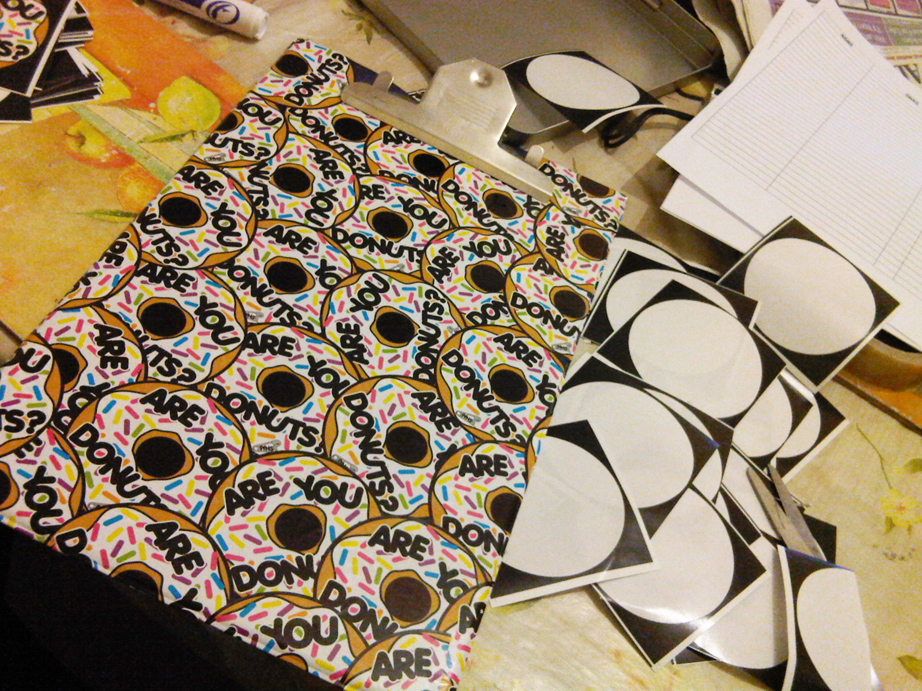 For everyone reachin OTR, see you there, for every1 who aint, dont chat to me, ever!
PINS