KICKULATE down at Sole Heaven!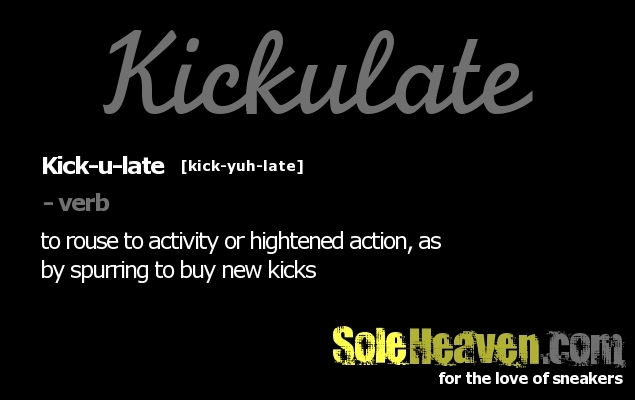 Just a quick heads up on the latest from my mate Dale at Soleheaven…
They gonna be launching a summer 'KICKULATE' period (sounds abit dirty, but it aint!) on Aug 1st runnin all the way until Midnight Sept 1st…
"Kickulate" which in simple terms means Stimulate your footwear…nice! I'm 'kickulating' non stop these days, its getting worse I swear…
There's gonna be some sweet price reduction's on select kicks to help motivate people to rethink what they're wearing on their feet, and to refresh their footwear game….
The discounts will range between 25-35% and will cross all 13 brands, so the customer will save at least £15…
Ive had my eyes on some bangin Air Structures they got for a hot minute, constant kickulation trust!
So get your sneakerheads down to Soleheaven and kop that freshness before its all gone…….
Ps. the "SoleHeaven Sneaker Lounge" has just opened in Hoults Yard, Newcastle…go check it out, bit of a trek, but hopefully well worth it, with the likes of a gallery space with work from Insa, Burgerman, Toaster, Goldie & Monorex, a chilled out vibe for all sneaker heads to come n try on kicks and take advantage of a personal shopper who will no doubt find the most bangin kicks to suit your every requirements and give you that indepth knowledge about everything sneaker related….
PINS