Nike F.C.R.B. Lunar Rejuven8 Mid Camo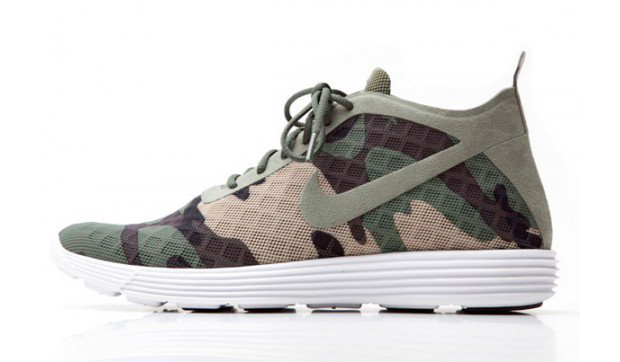 The Lunar Rejuven8 Mid…not just a shoe, but a shoe with possibly all the elements you could ever want in shoe, clean design, a little different and just straight effin dopey! And we all love abit of camo now dont we!
Of recent, ive been slowly but surely warming to the series of F.C.R.B. footwear, didnt straight jump on them when they first come out to be honest, but the comfort factor is over on-point…and these camo's may have just convinced me to reach down Nike 1948 and go kop em…Specs of the shoe include…Lunar technology on the base, Torch material on the upper, the silhouette of an Air Footscape Woven Chukka combined with the Rejuven8 AND Nike+ technology…the mash up is sweet and the comfort is on some Ugg boot flex, over comfortable!
PINS